Renovation of a single family house
Photos:
Andrea Anoni
Serge Anton
A REINVENTED FLOW
The project's specificity lies in extending the main floor living space into the garden level space via several connections, particularly from a visual point of view. The flow of the house was modified to make the way to the garden level (where the kitchen, dining room and lounge area are located) wider and more pleasant. An easy access was created to take bicycles directly into the garden.
More precisely, the two flights of stairs leading to the garden level and main floor were removed. In their place, a wider, waxed-concrete staircase, complete with bike ramp, was installed to take the bicycles down to the garden level easily. This ramp can be lifted to access the small hidden cellar behind it. A new staircase was installed on the left of the corridor wall to get to the main level. This staircase opens onto both floors. A glass plate on the main level floor adds natural light to the bottom level (kitchen and cellar).
Still on the garden level: the corridor leading outside gives onto several service spaces (cloakroom, toilet, laundry room, boiler room) via very minimalist doors with concealed hinges that contrast with the exposed brick wall facing them. These components, along with the concrete floor, give the service space an industrial look and the advantage of easy maintenance.
On the main floor, the old partitions were moved and replaced with new ones to gain space for the layout of the living room.
The main staircase opens to the maximum onto the rooms of the house, thanks to transom windows and sliding glass doors. It is thus possible to close the main floor completely, to avoid chilling it in winter while also isolating the upper floors from any noise.
Competence
Architecture / Interior design
Location
Woluwe Saint-Pierre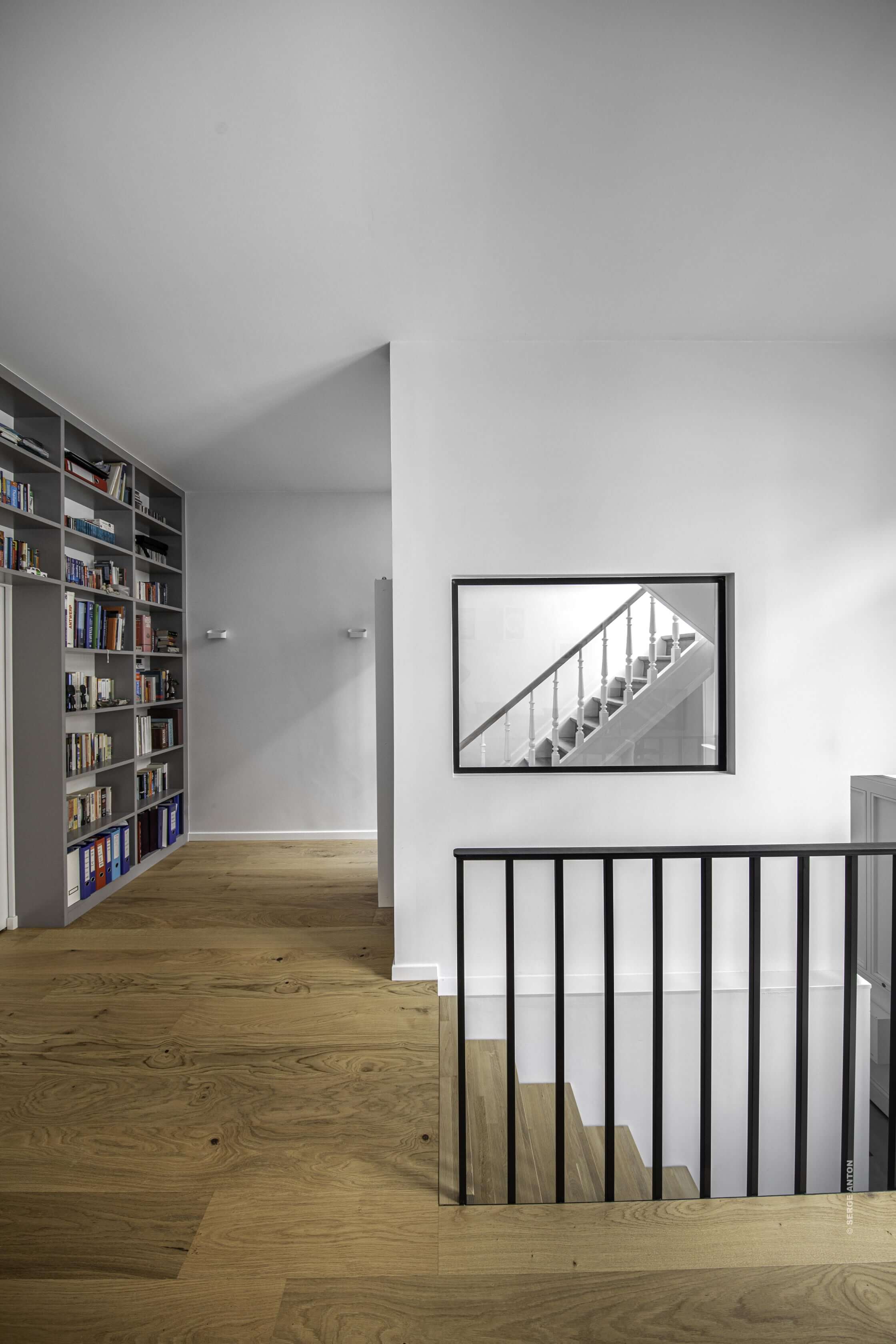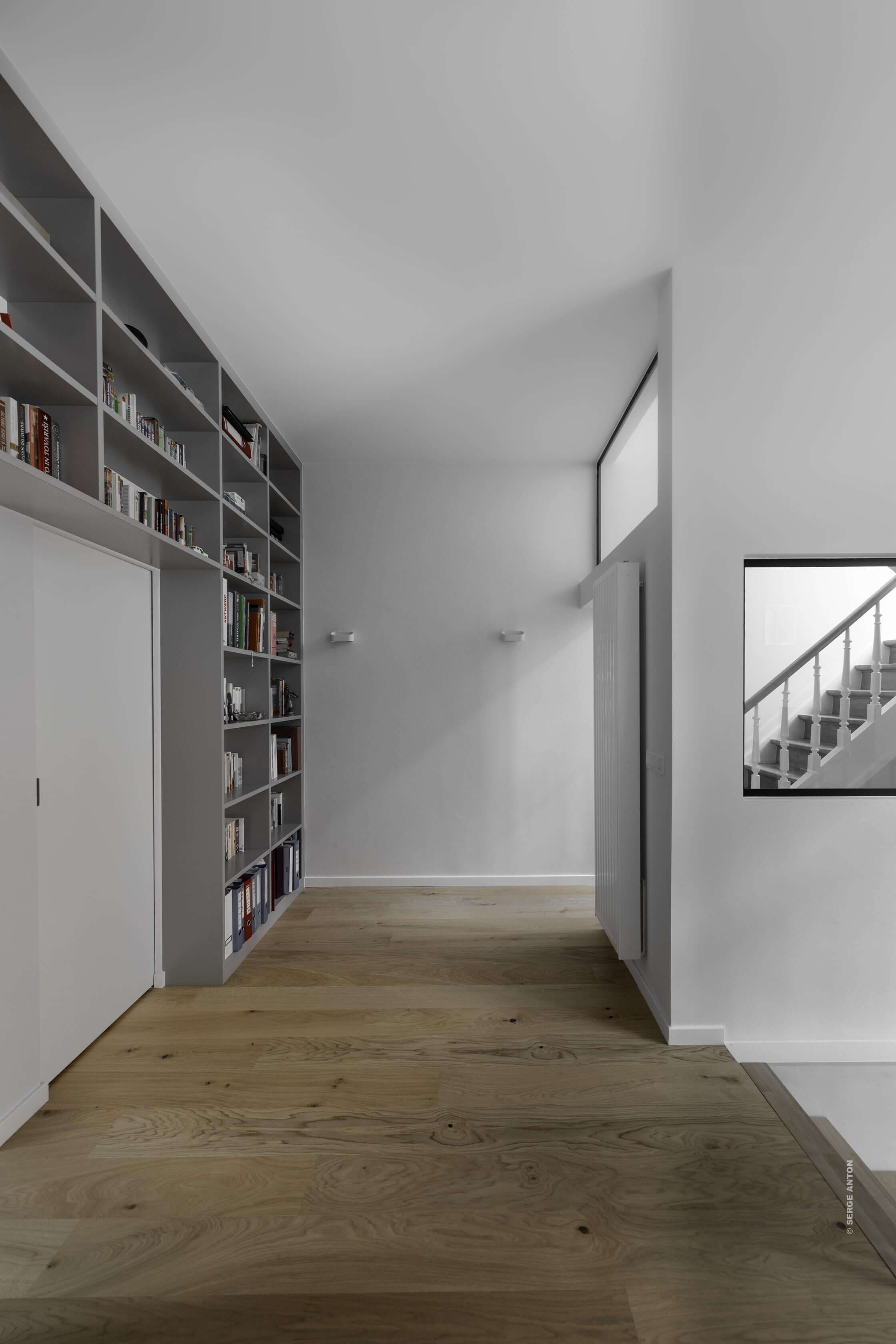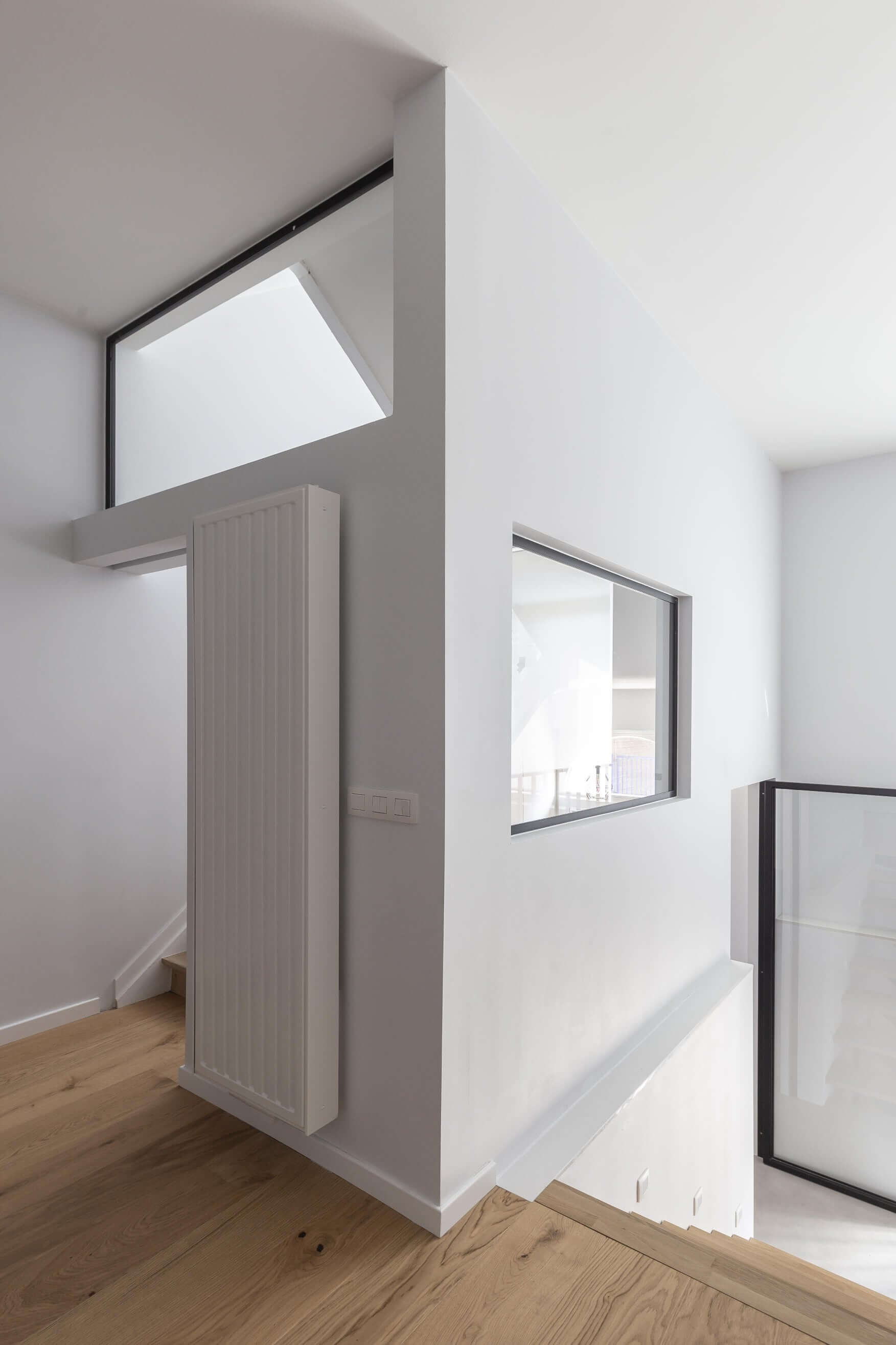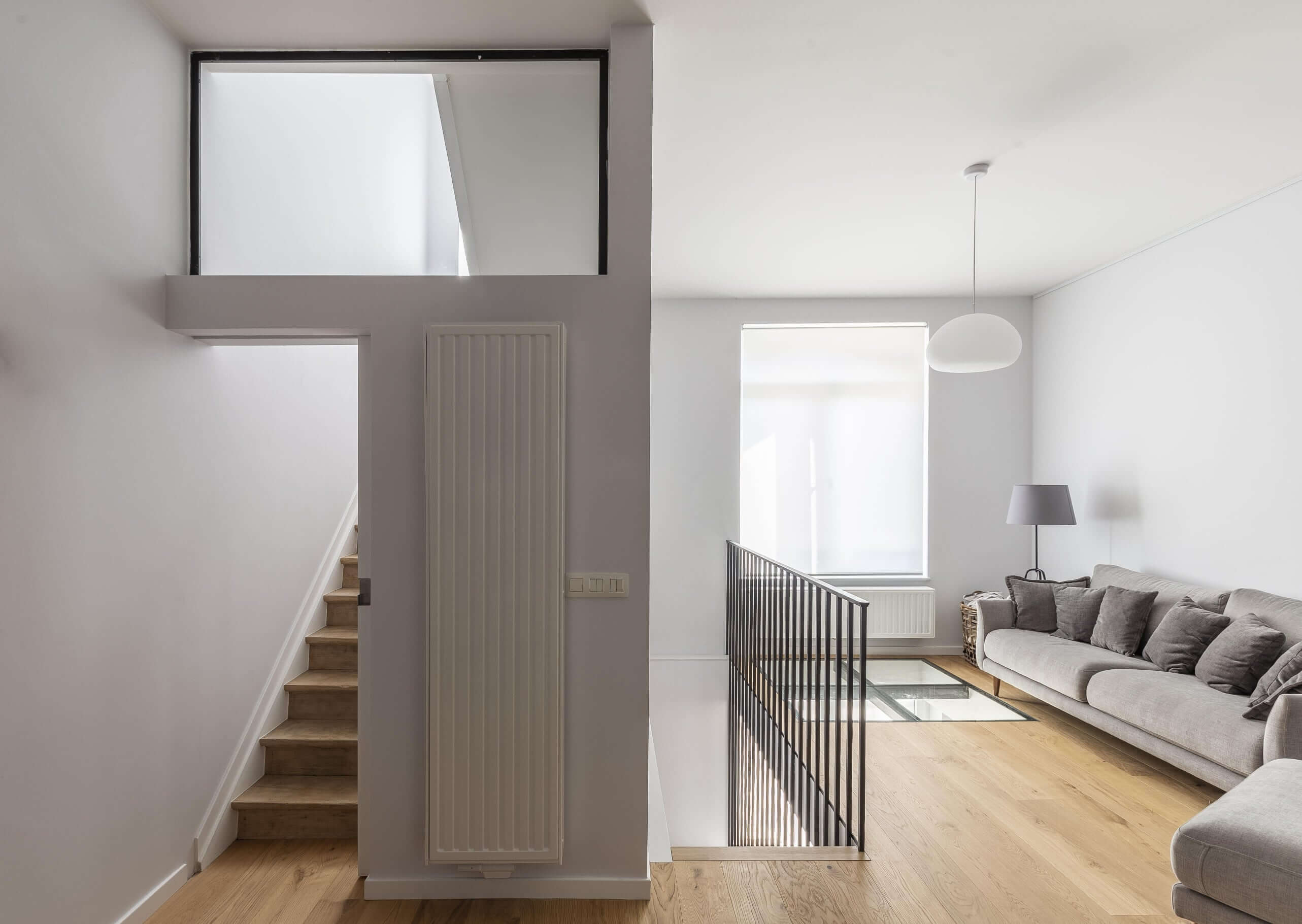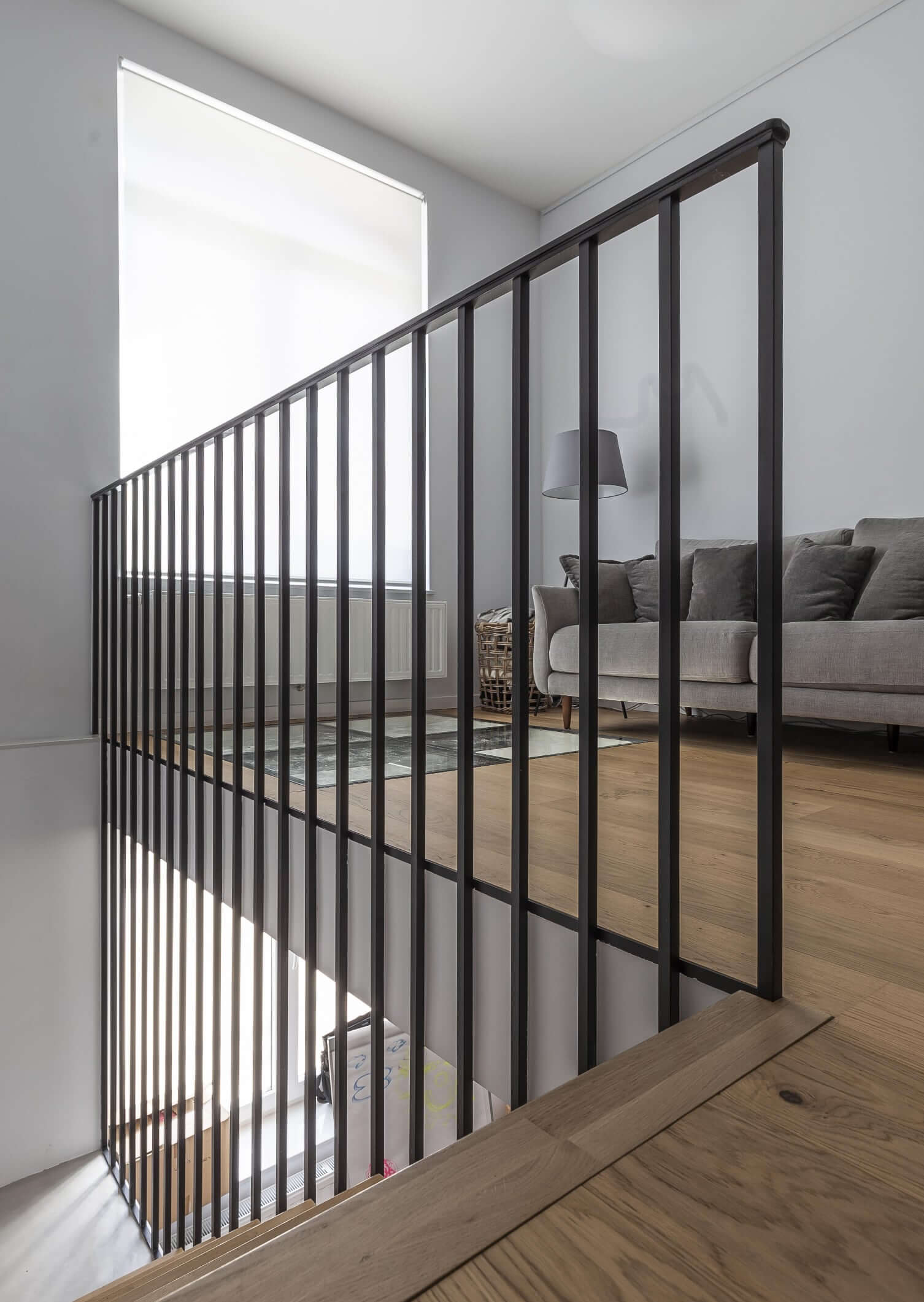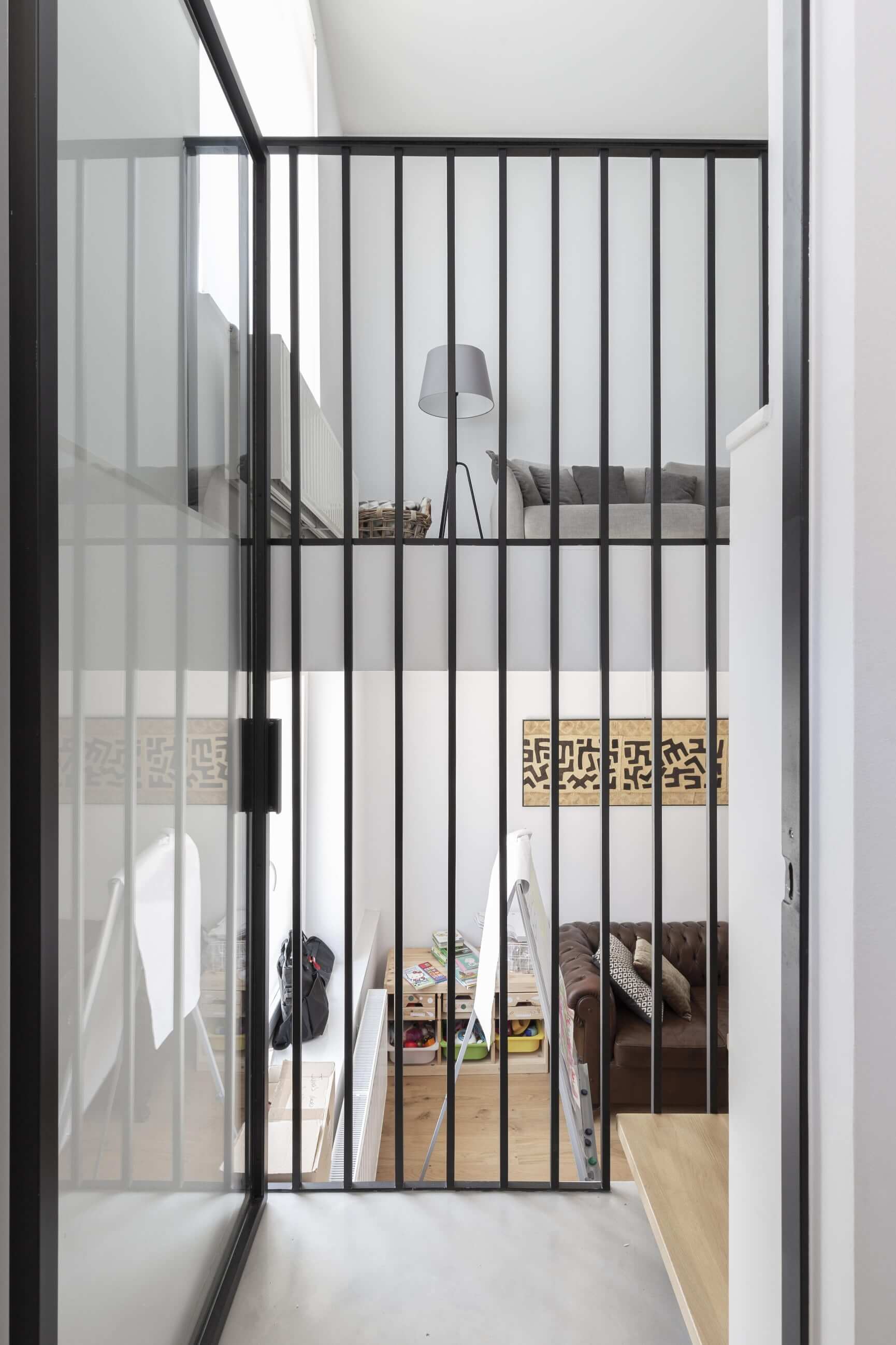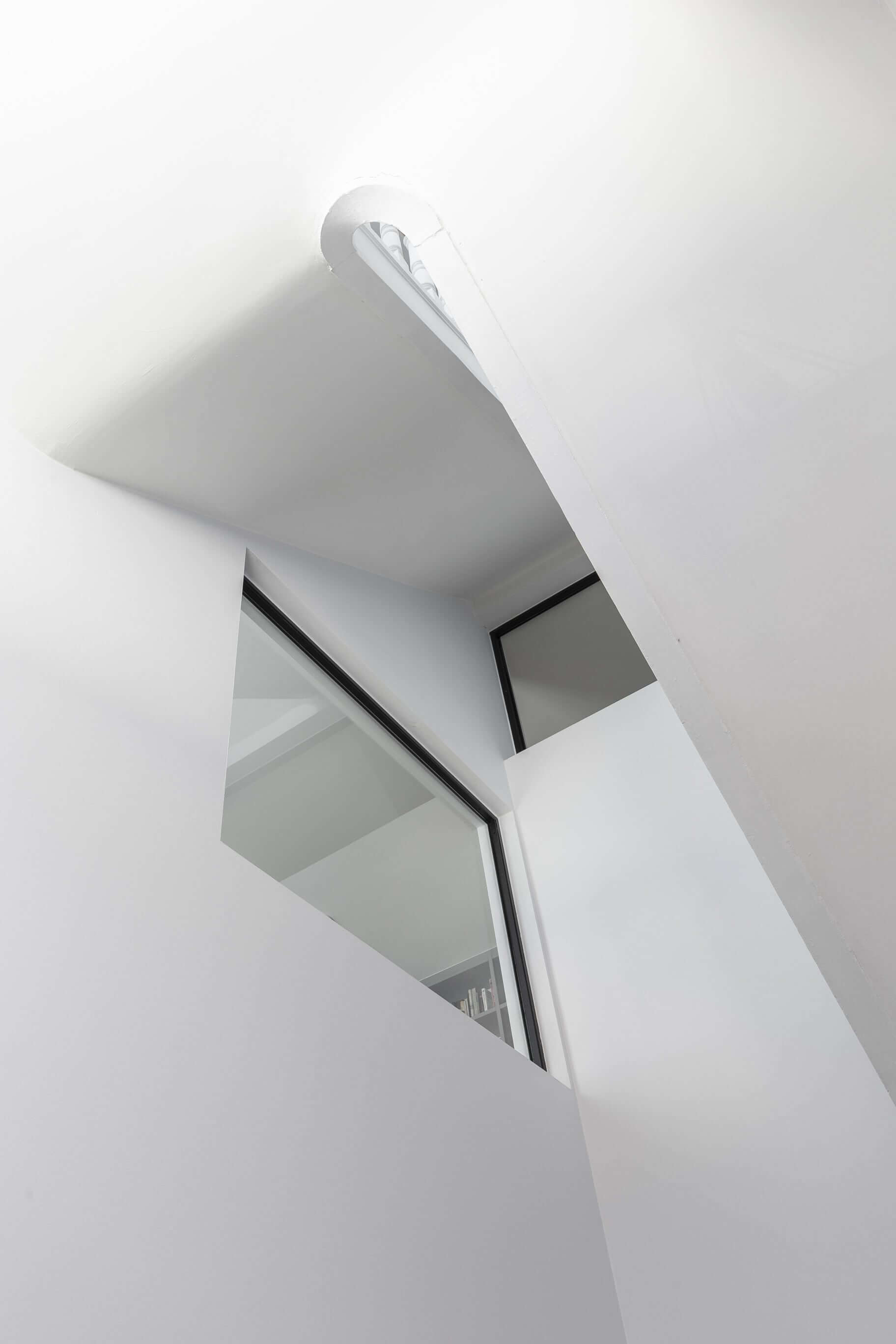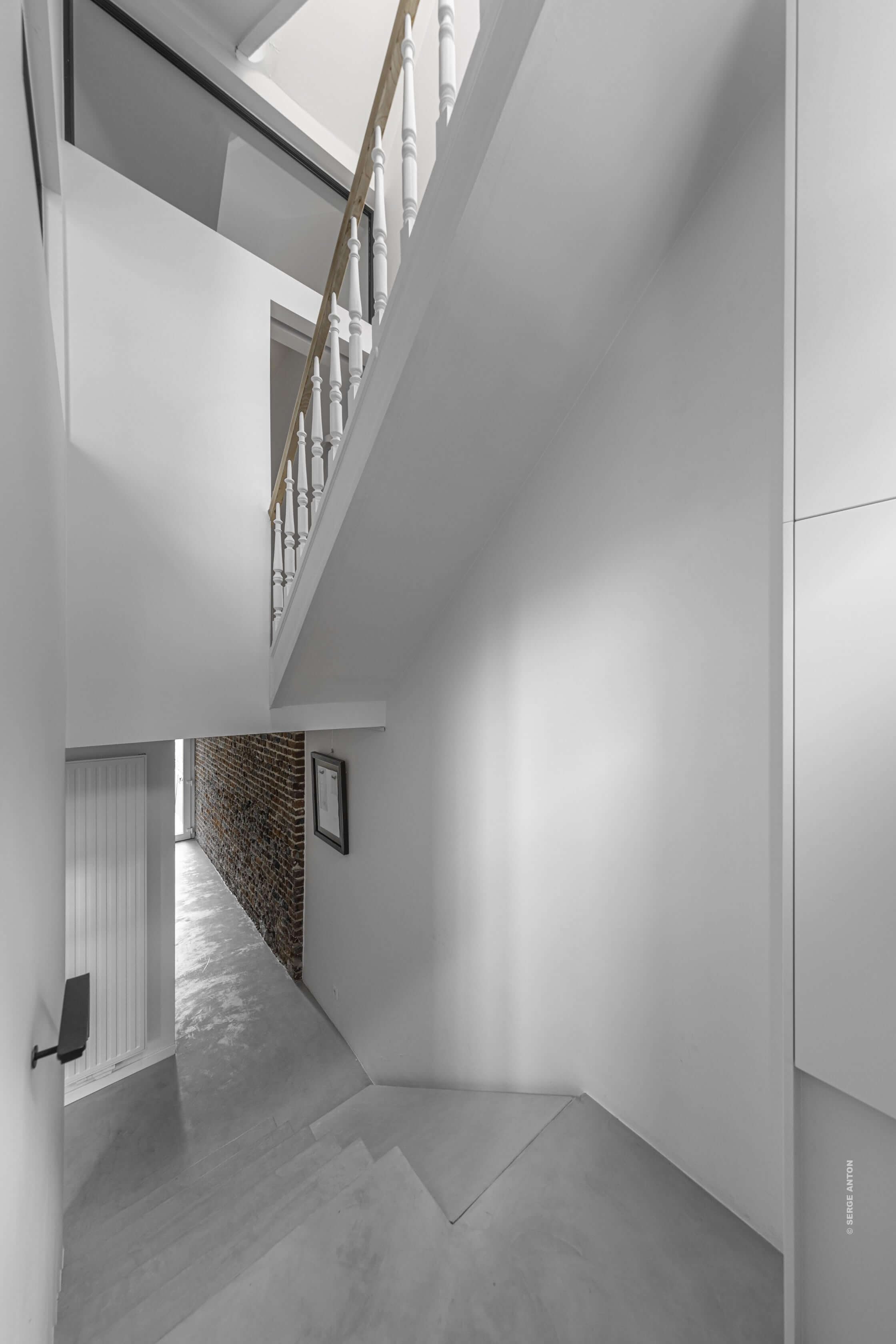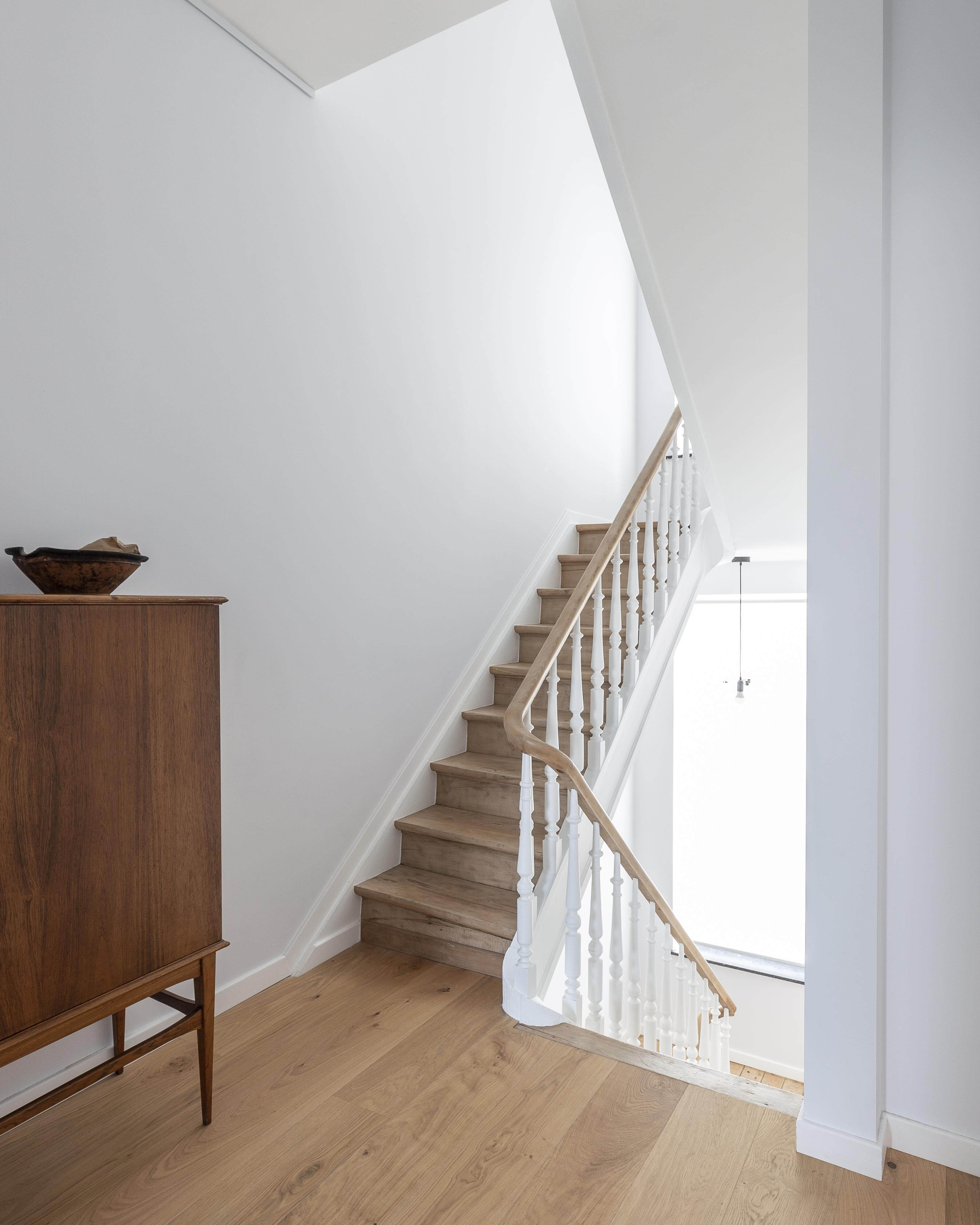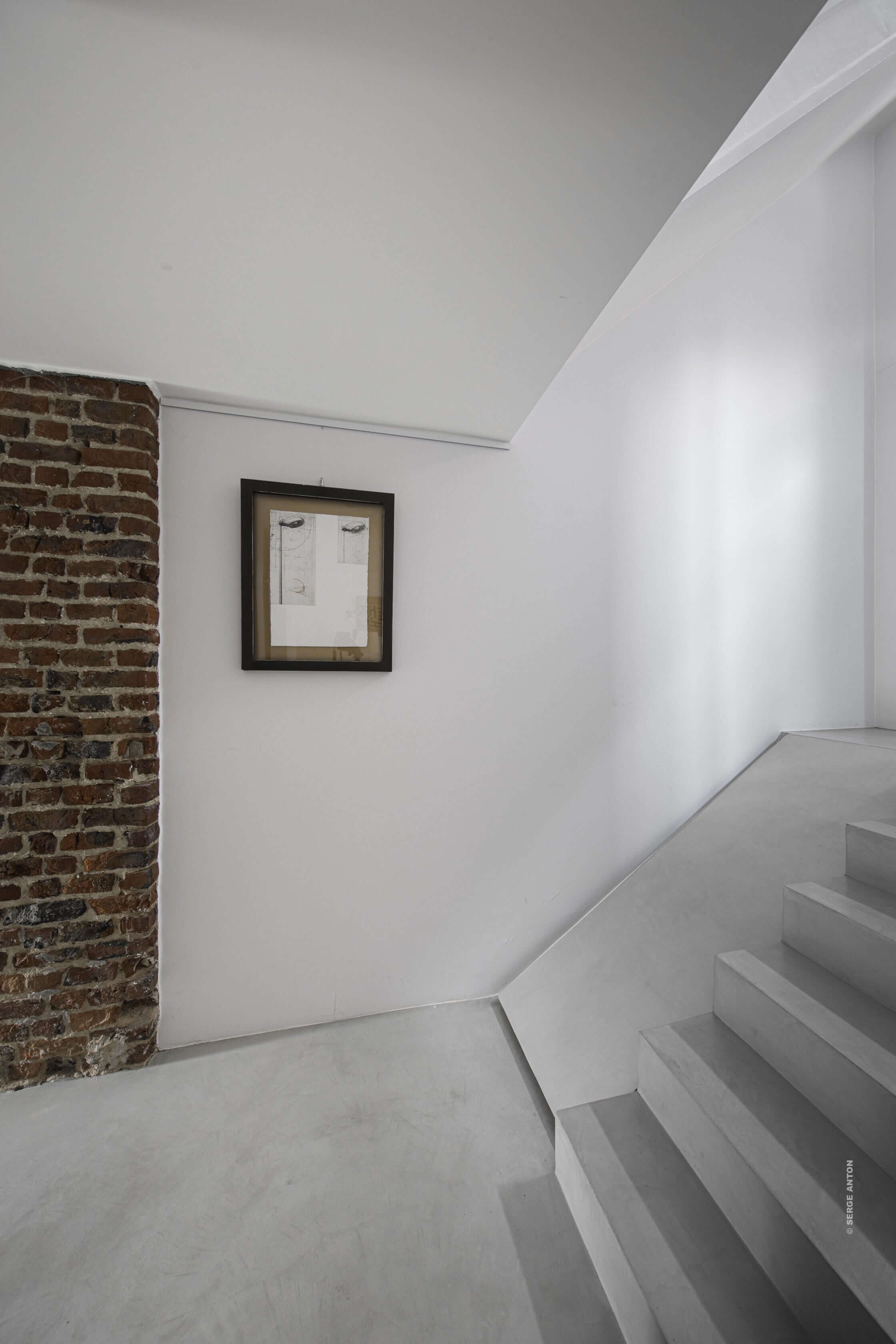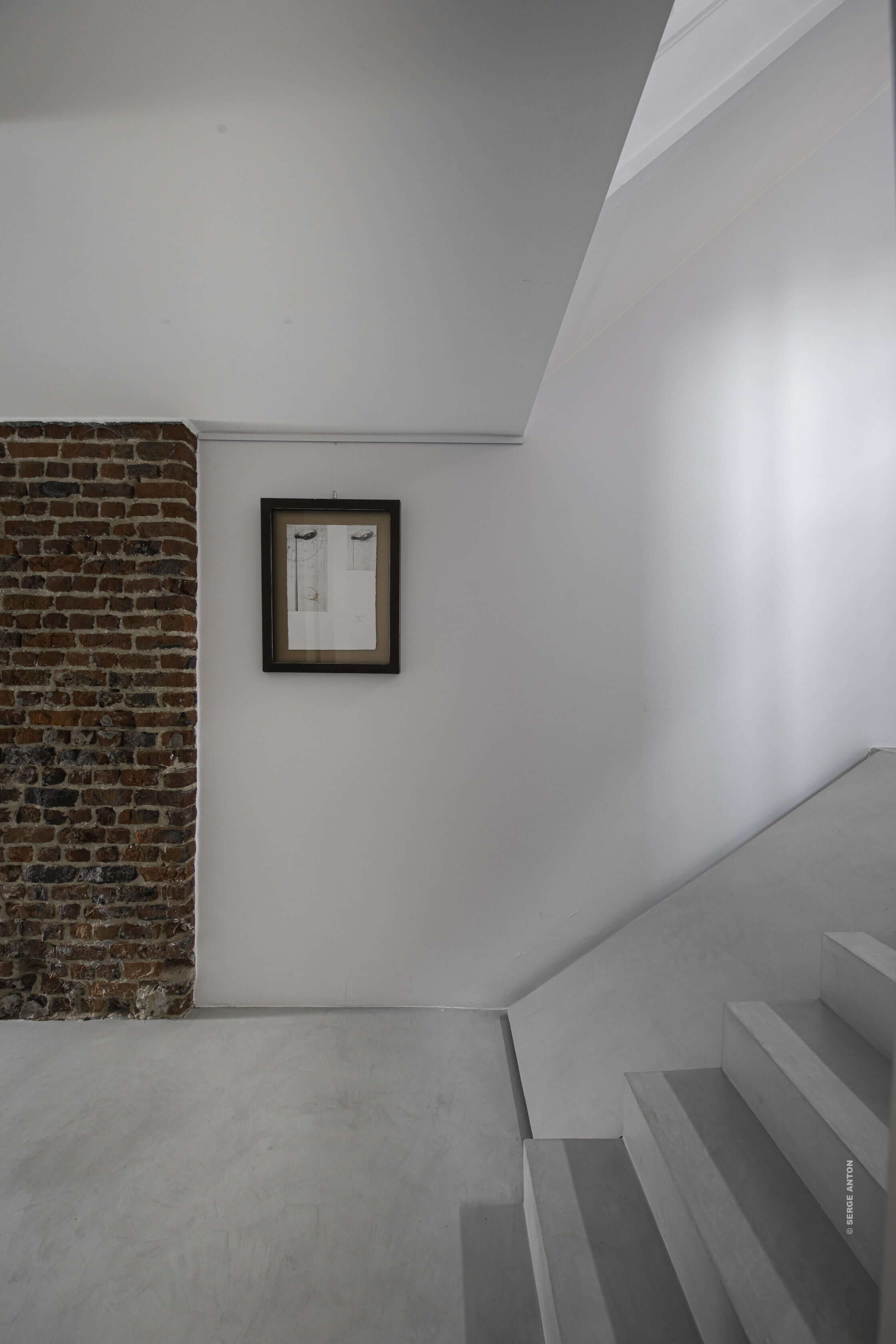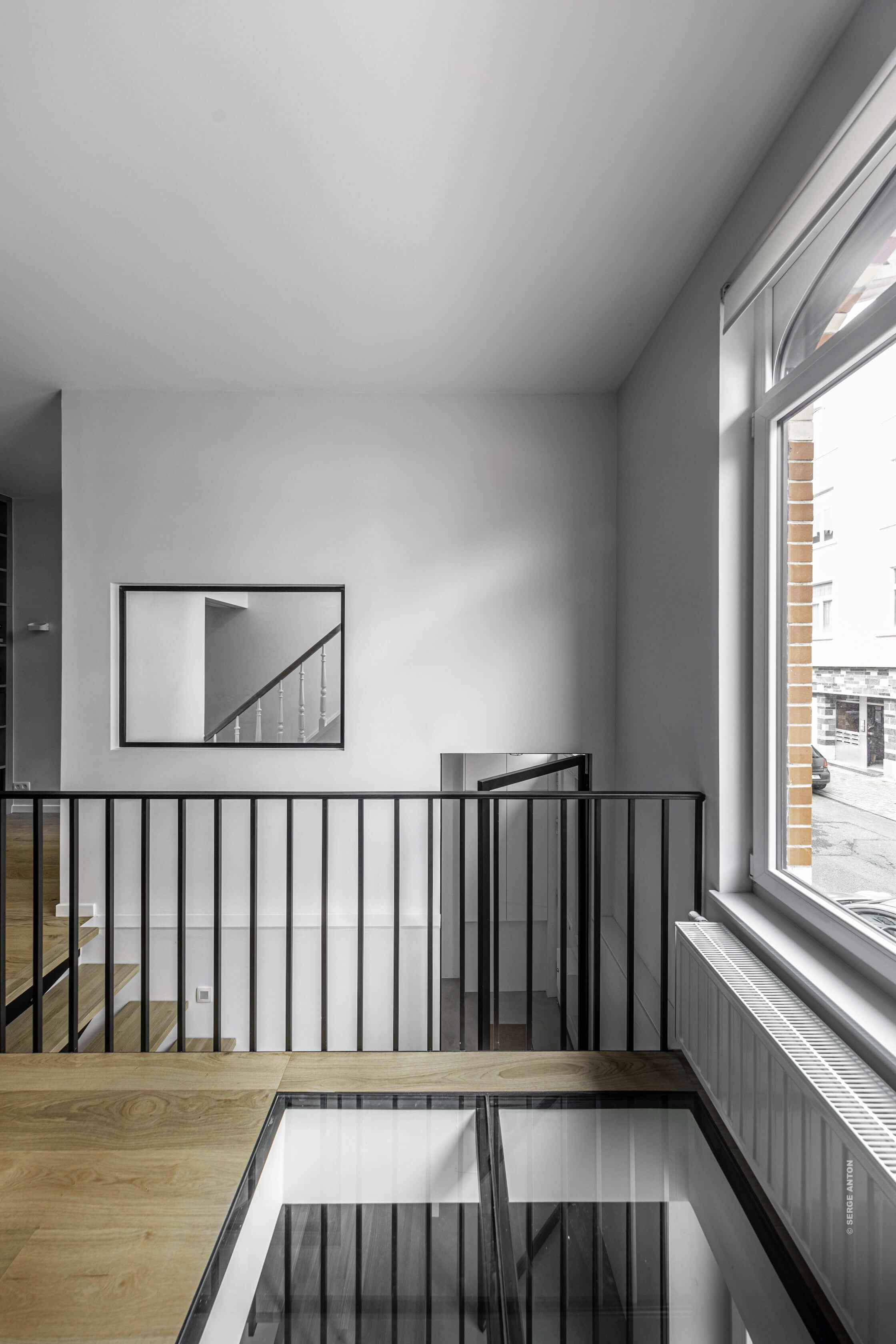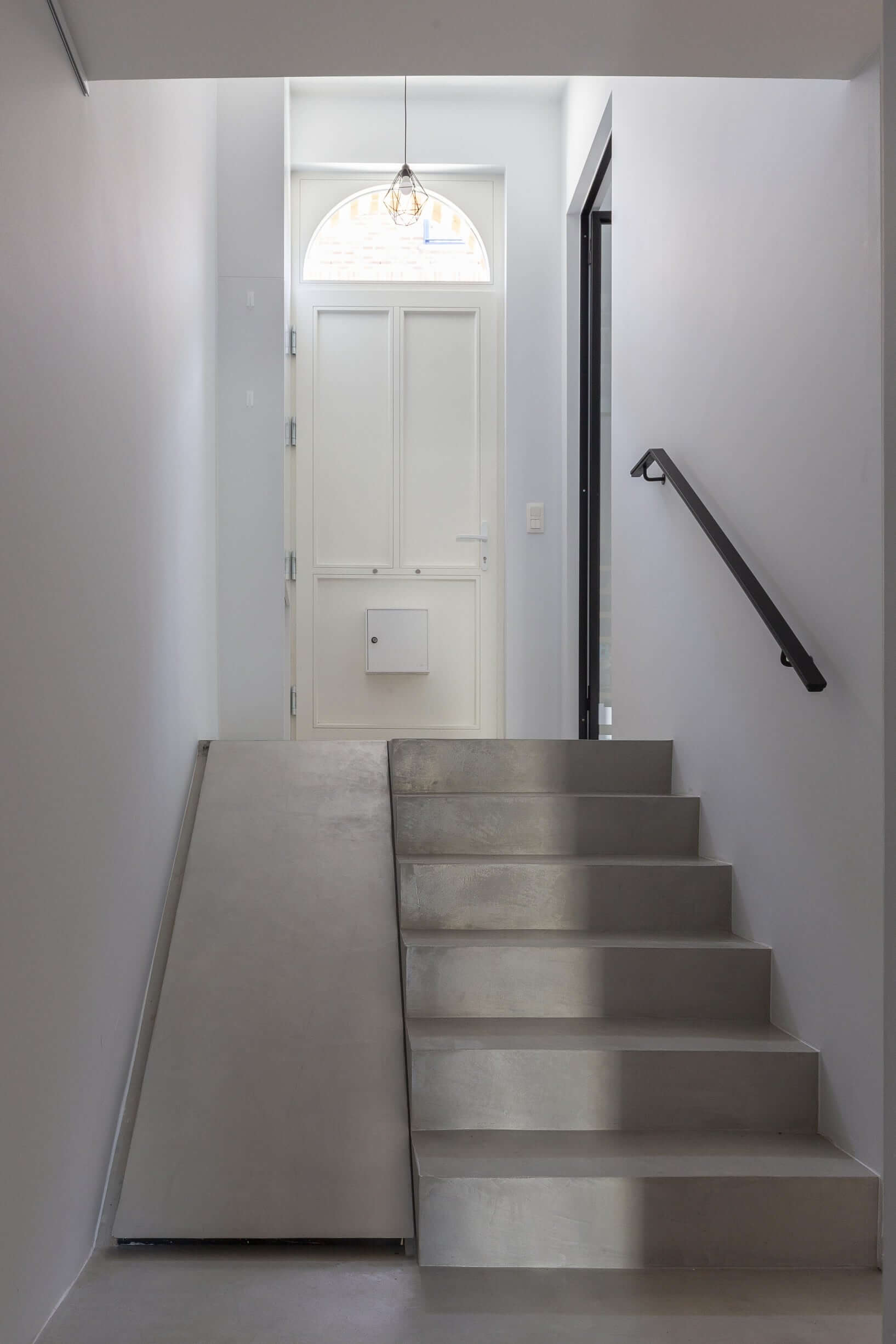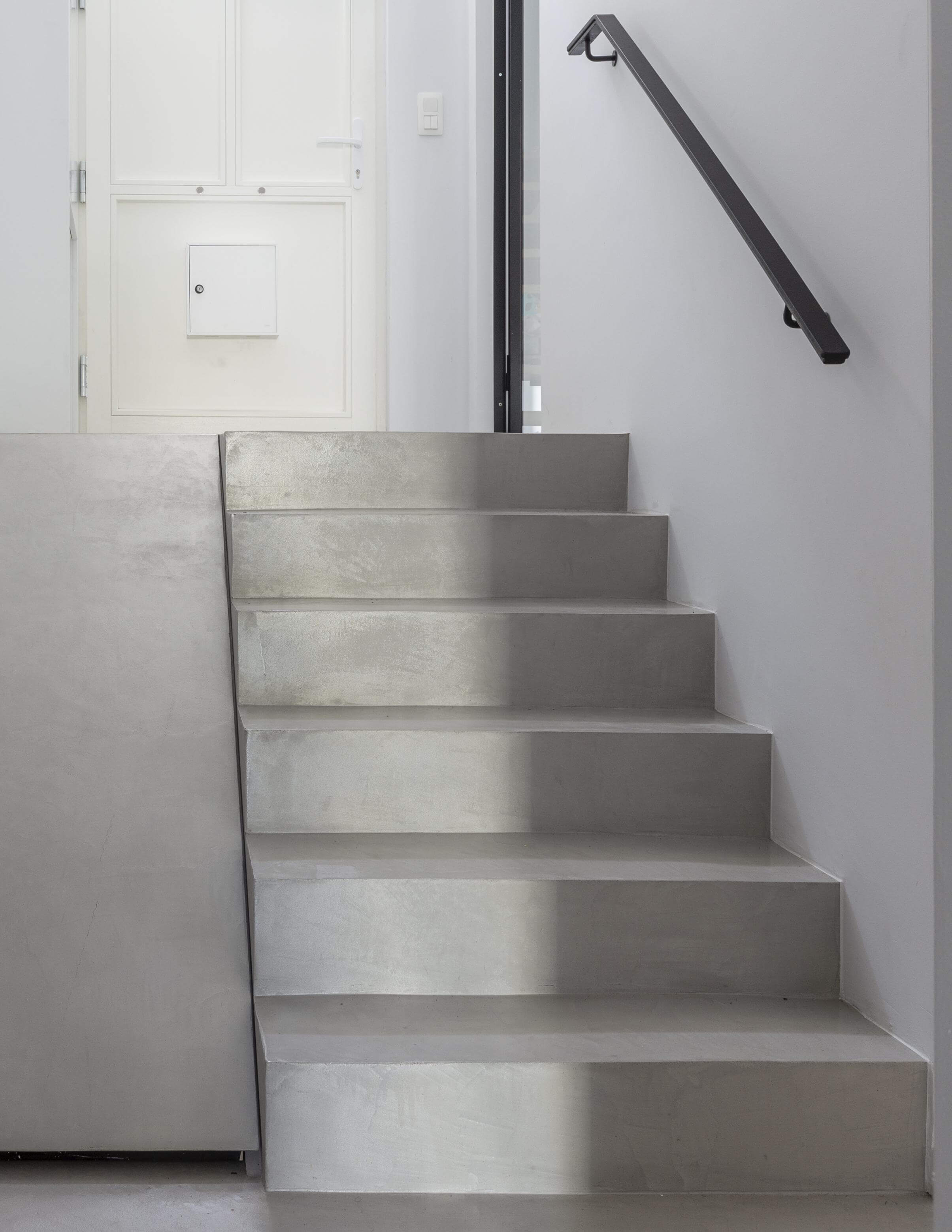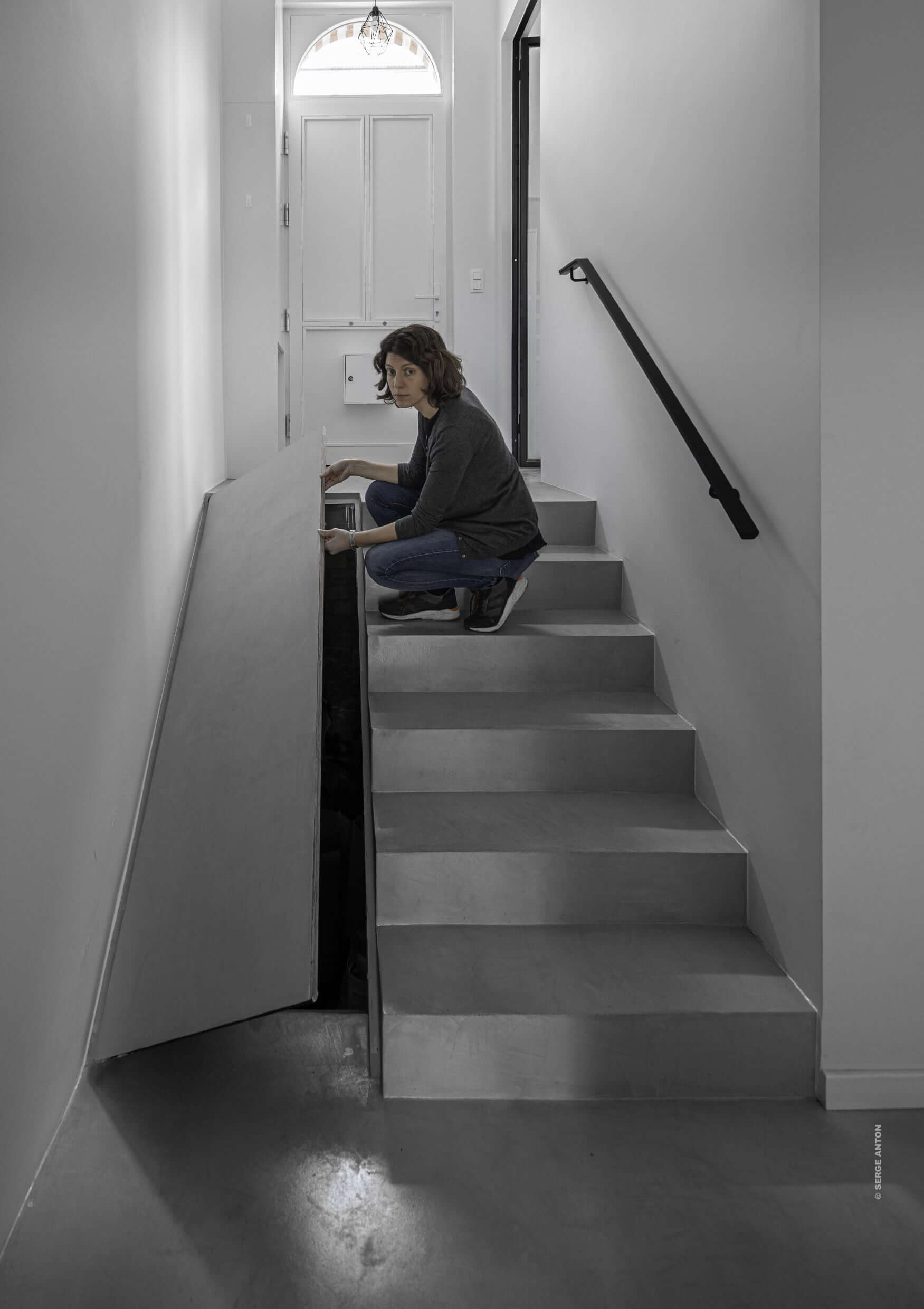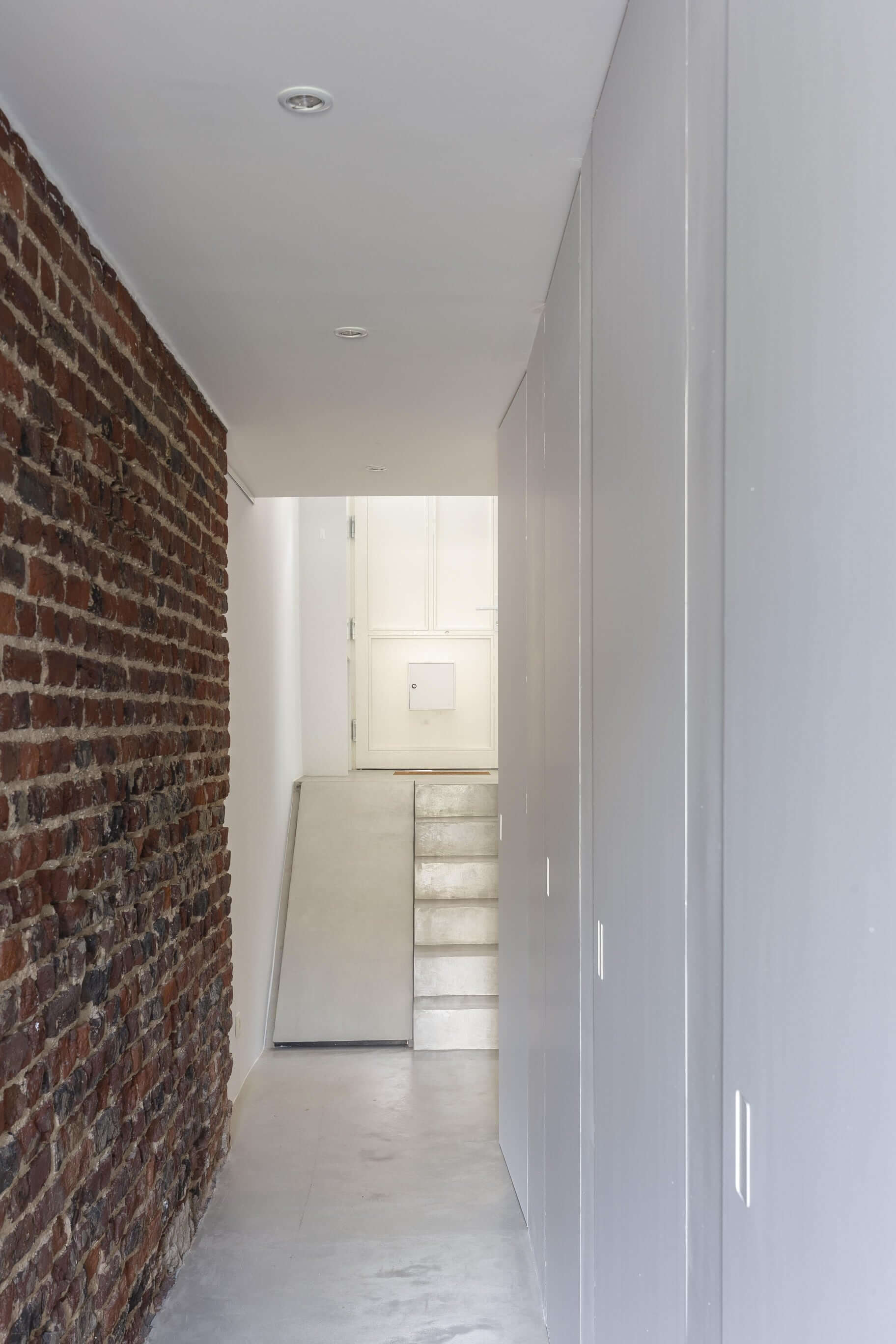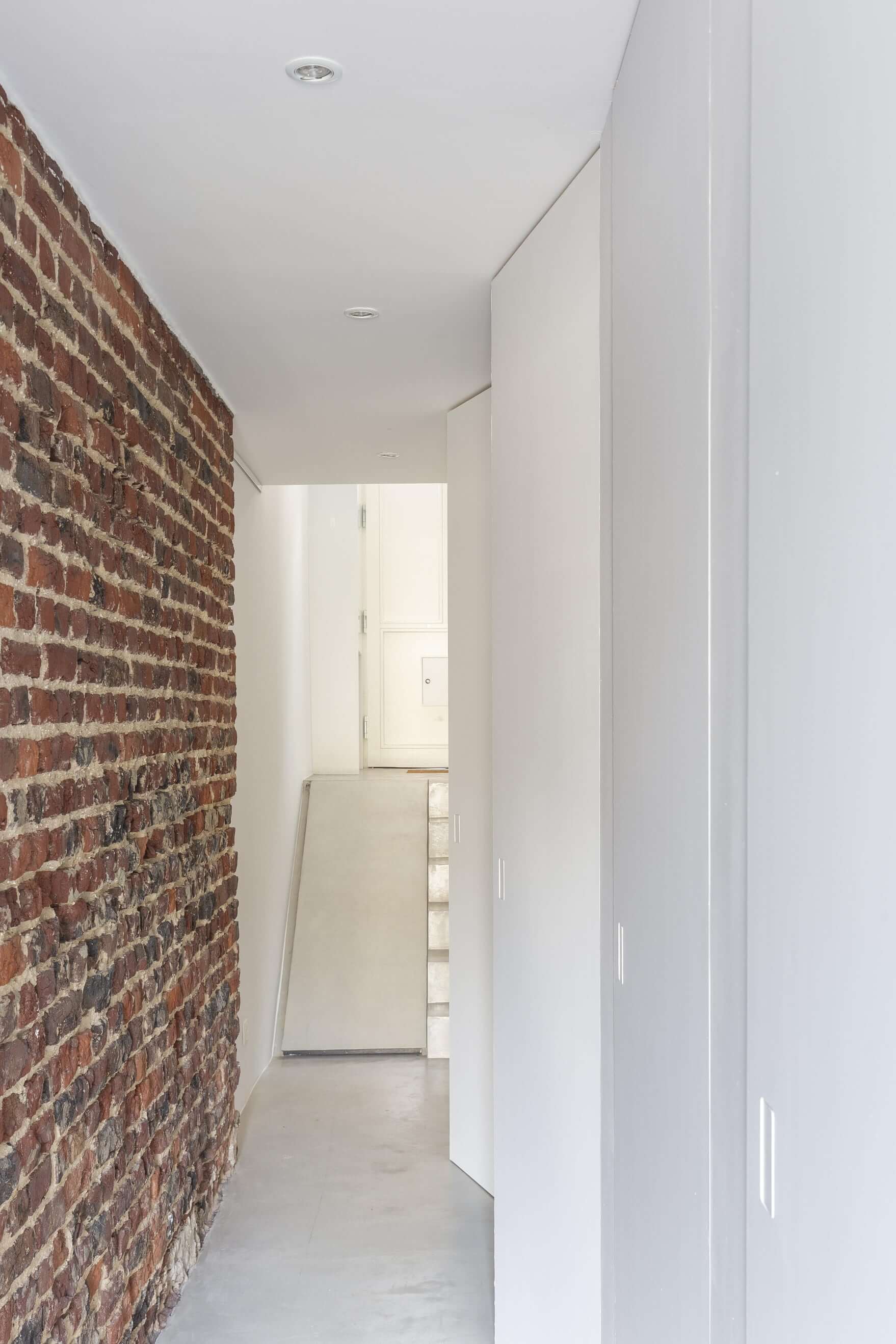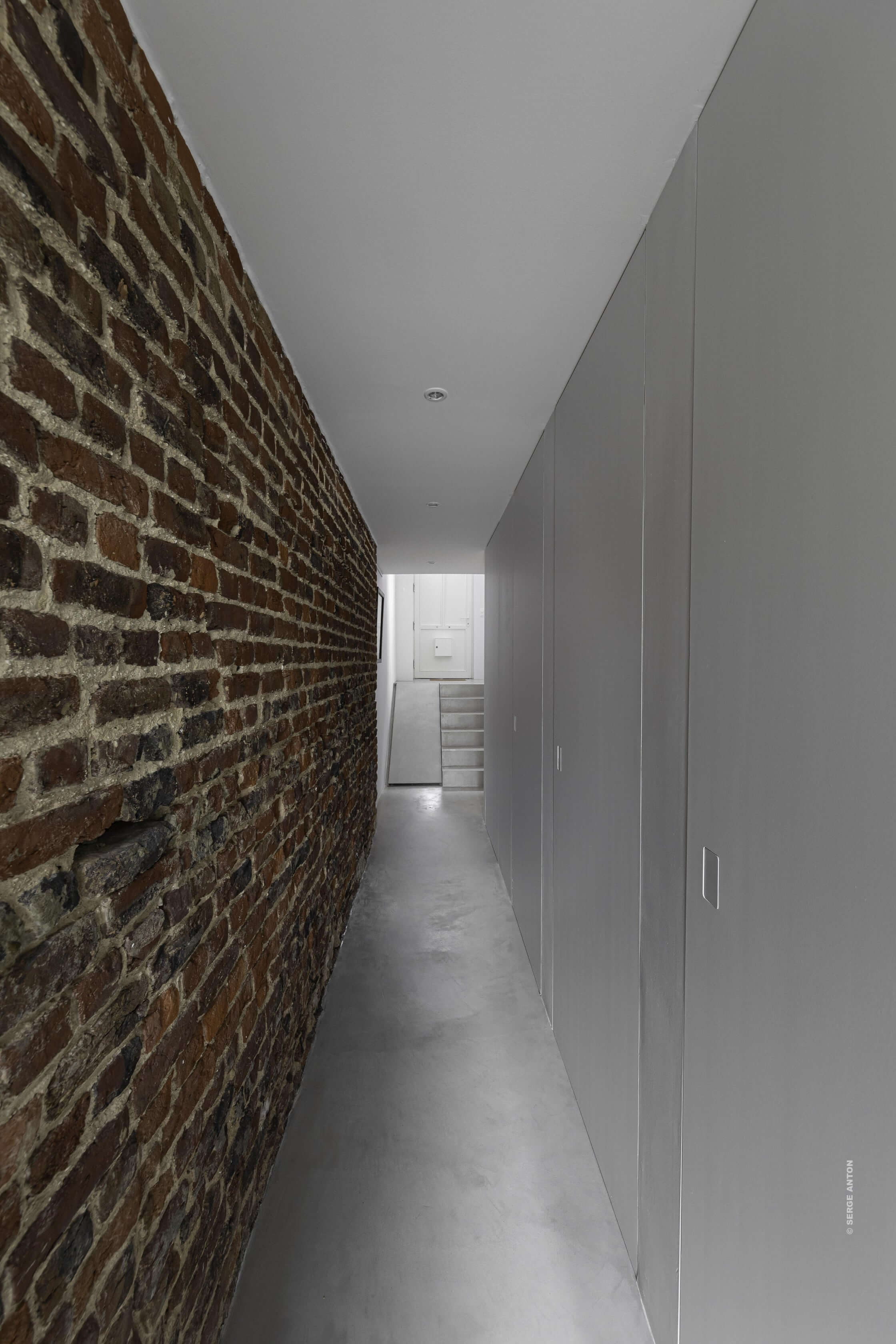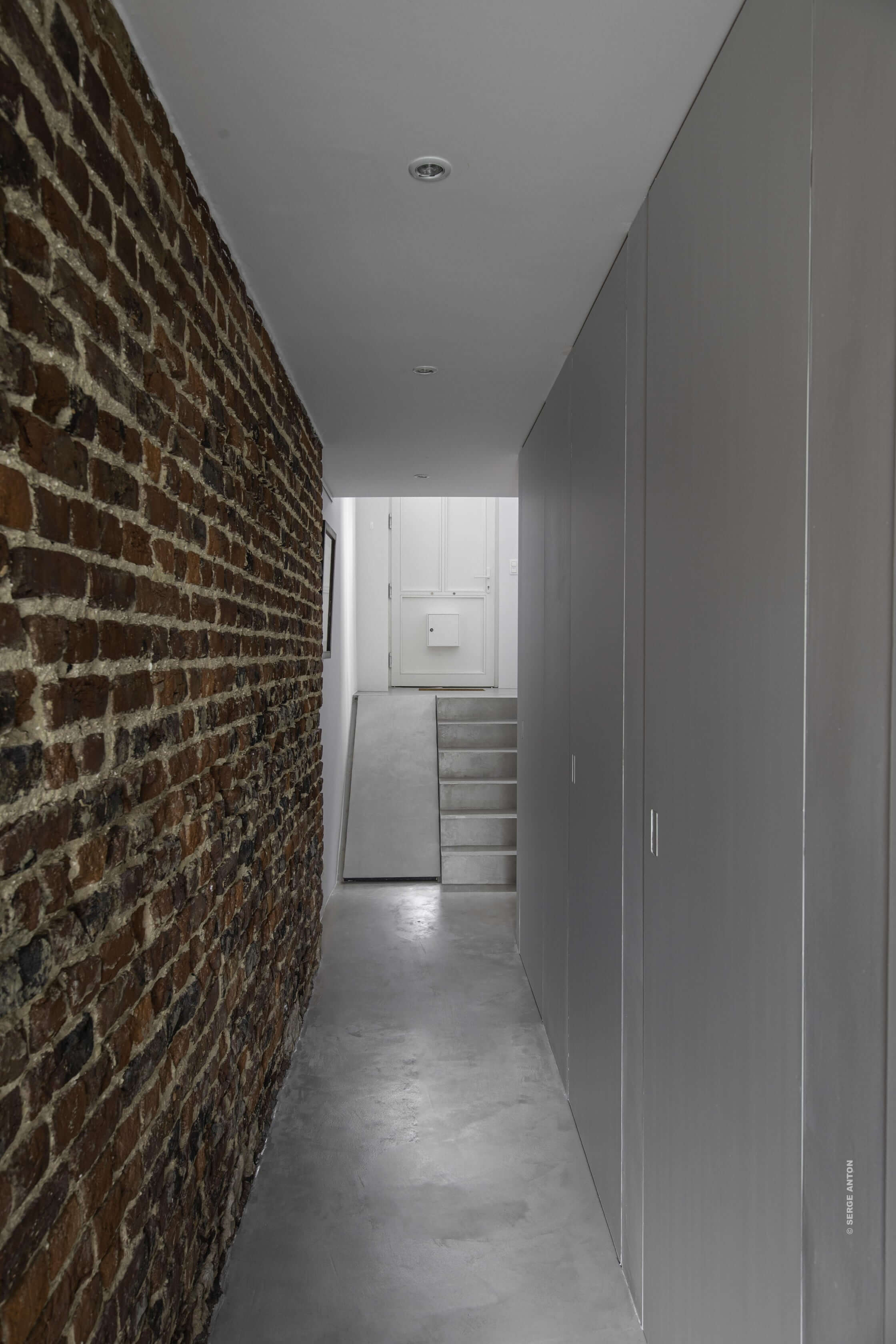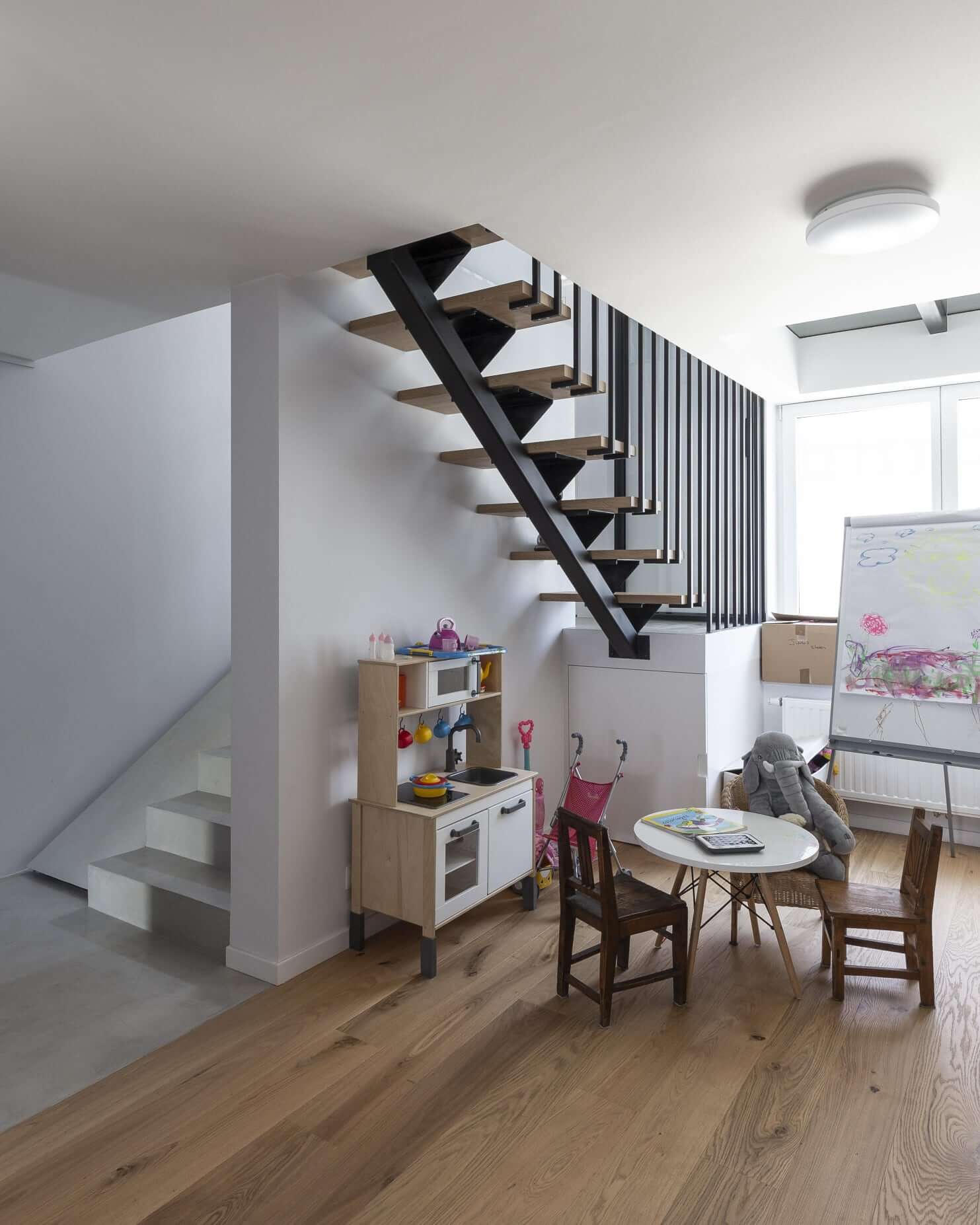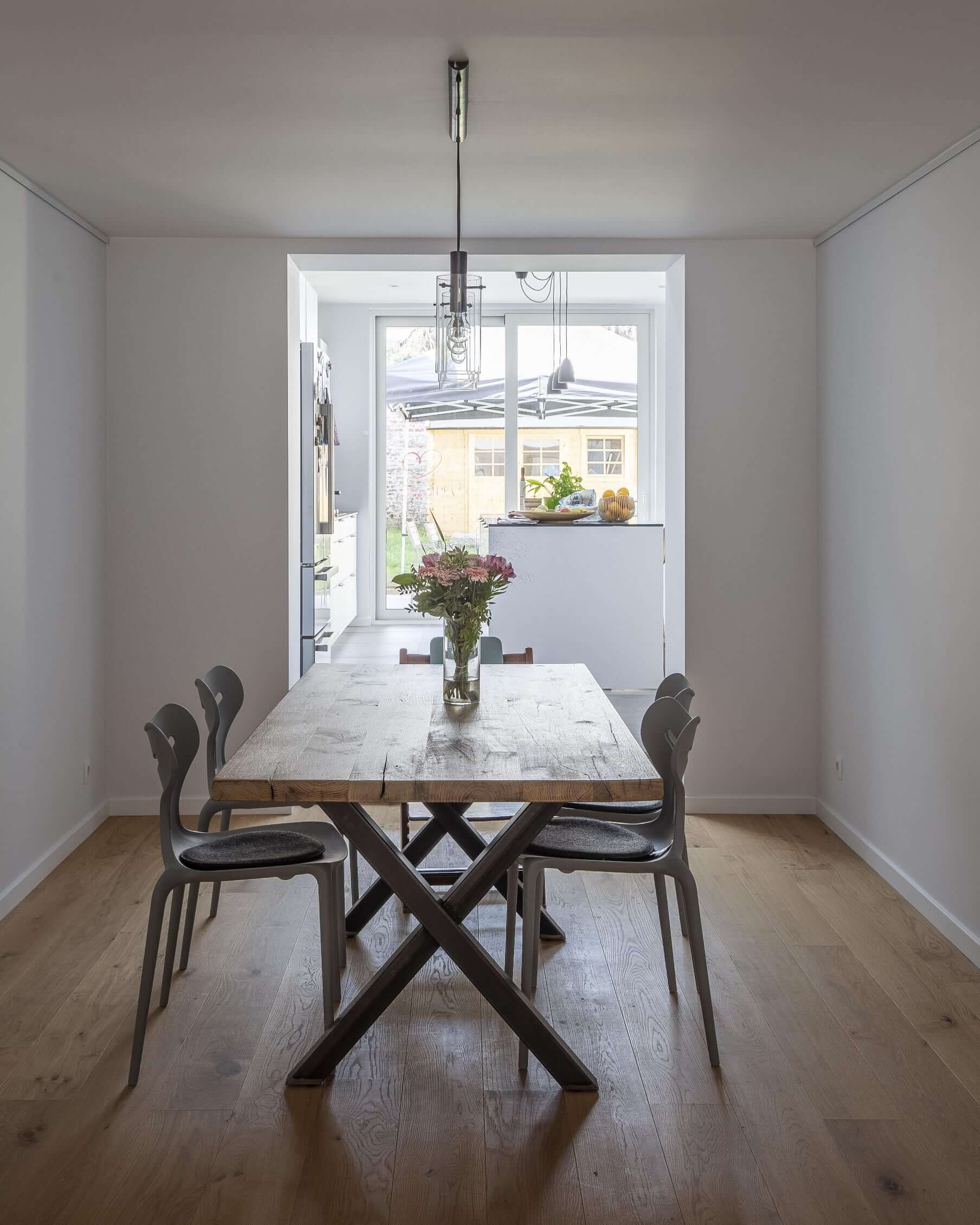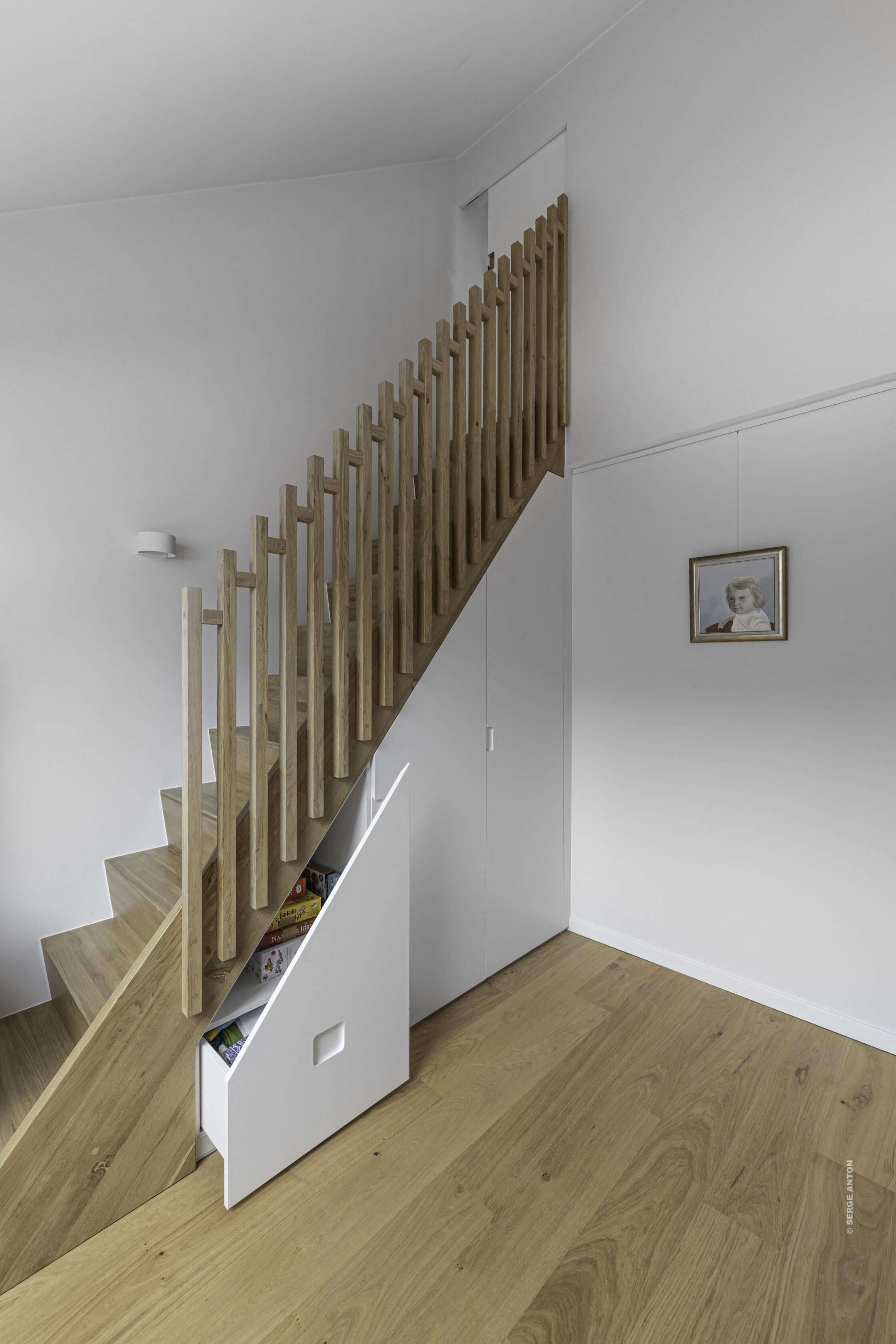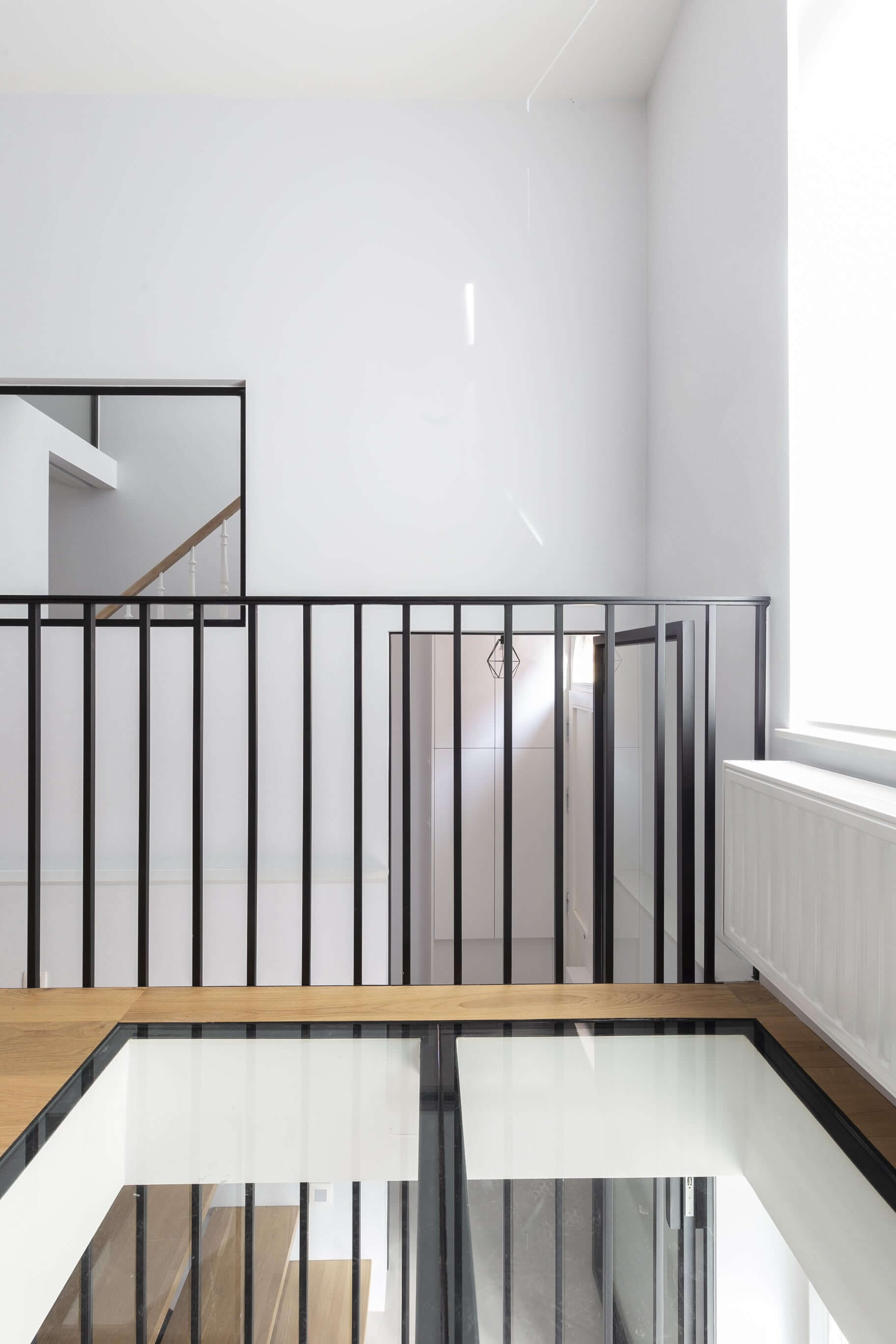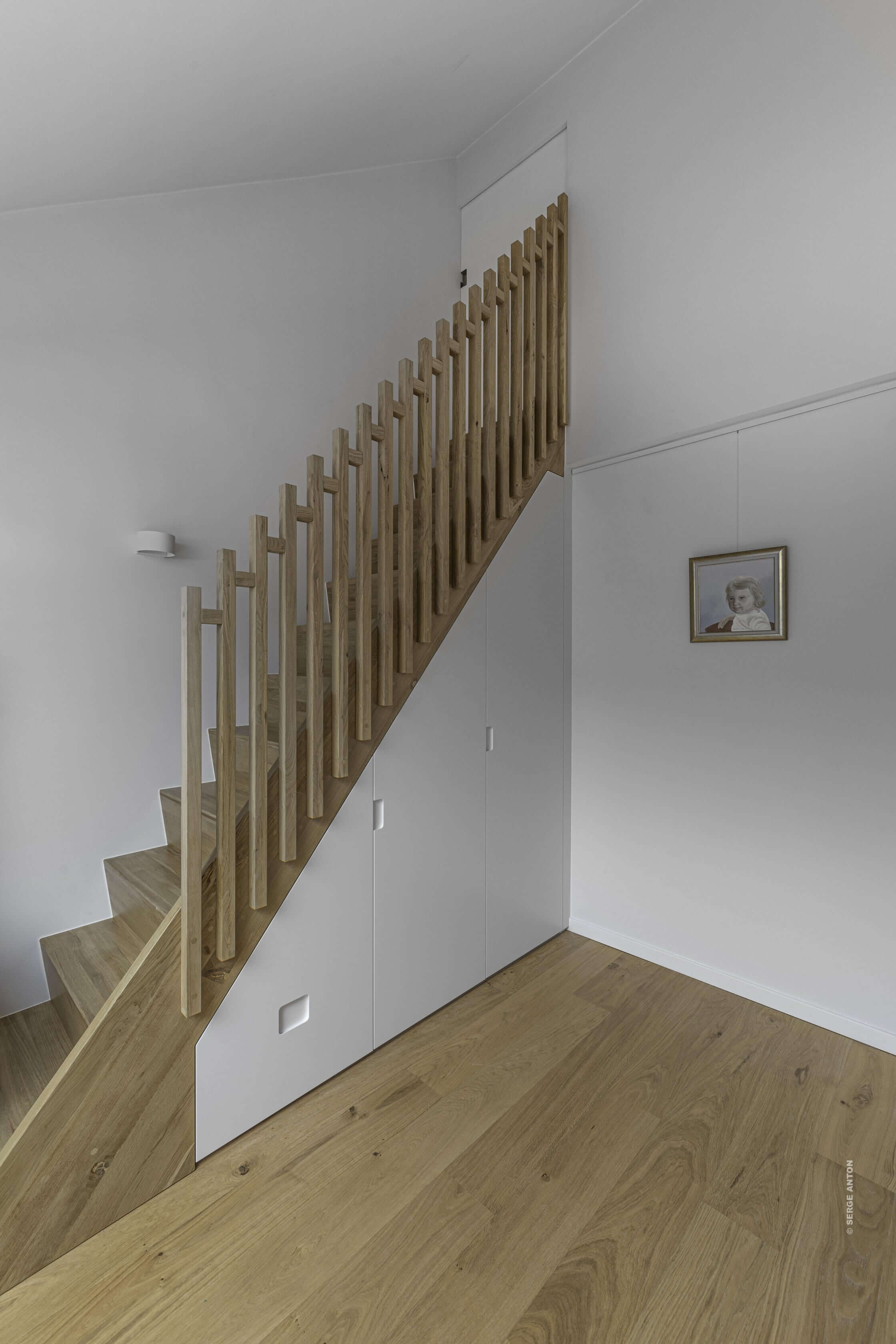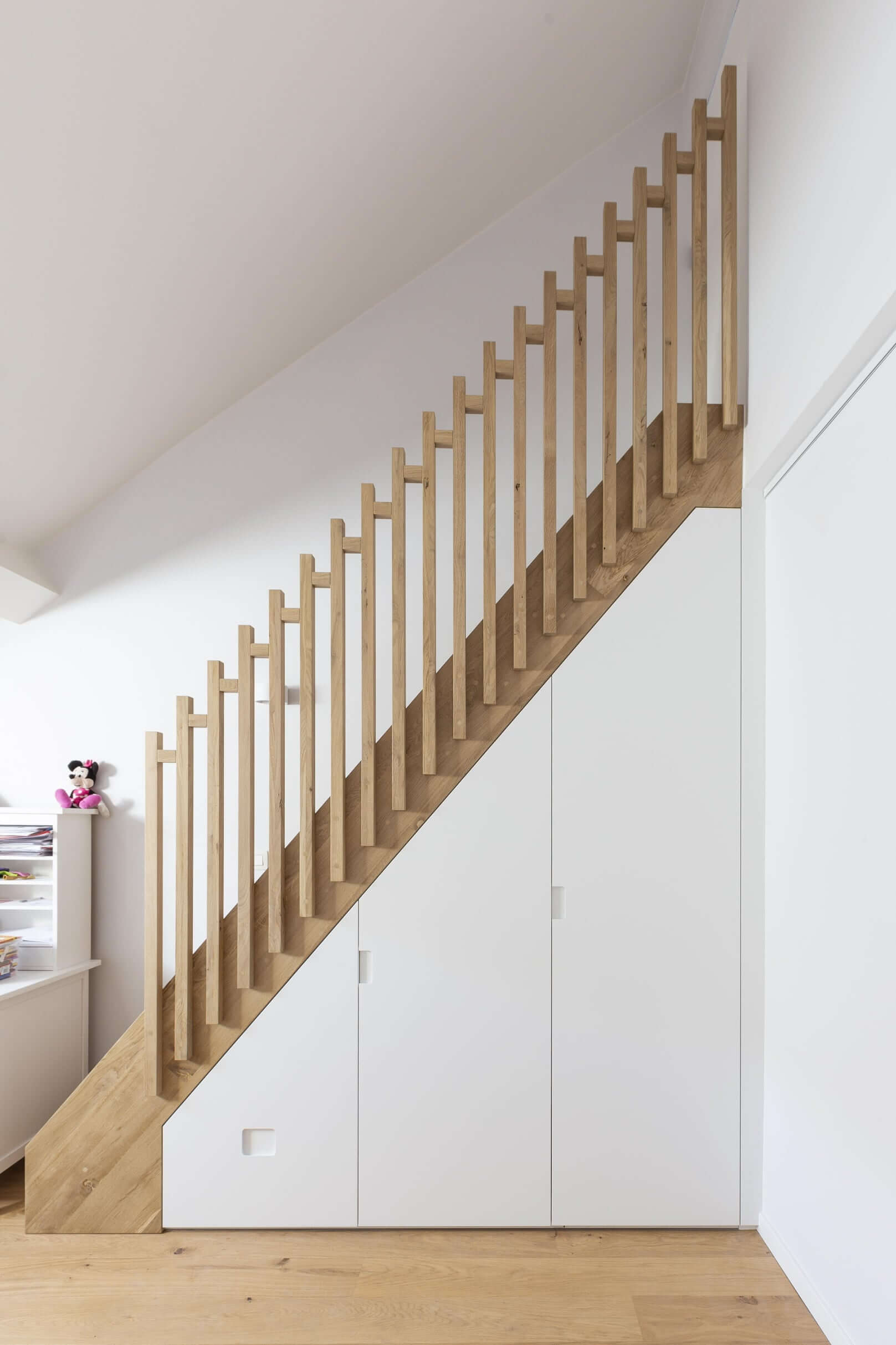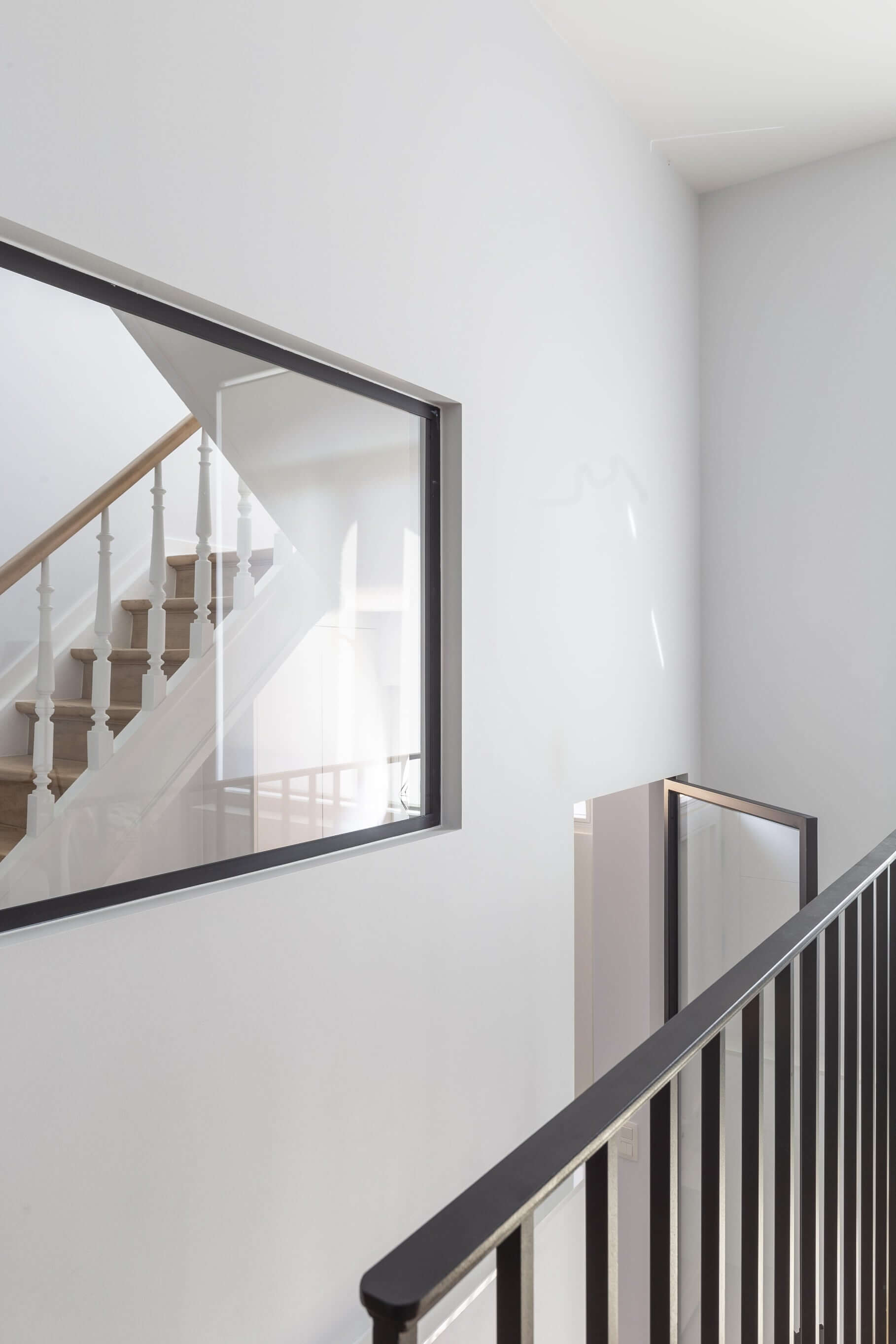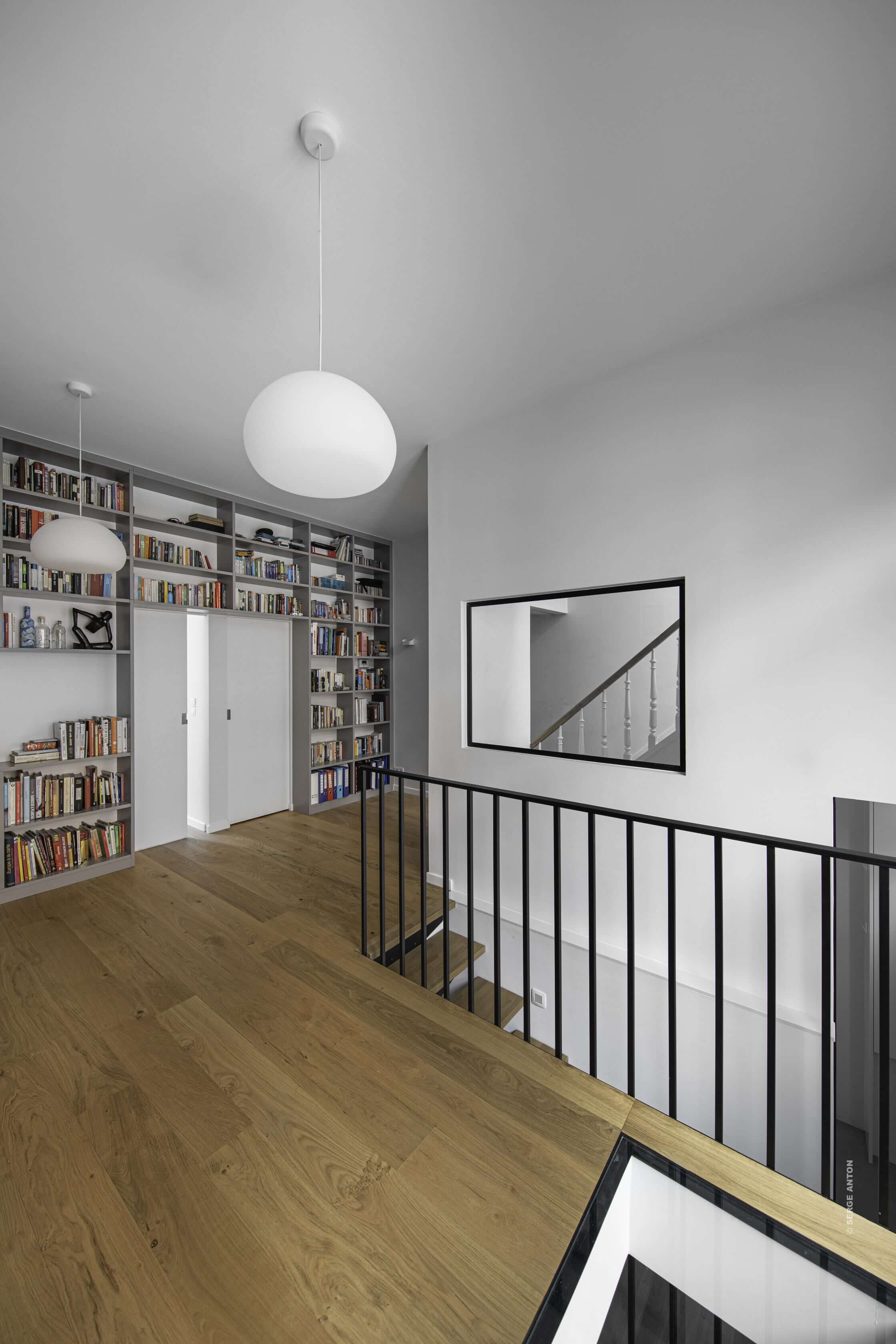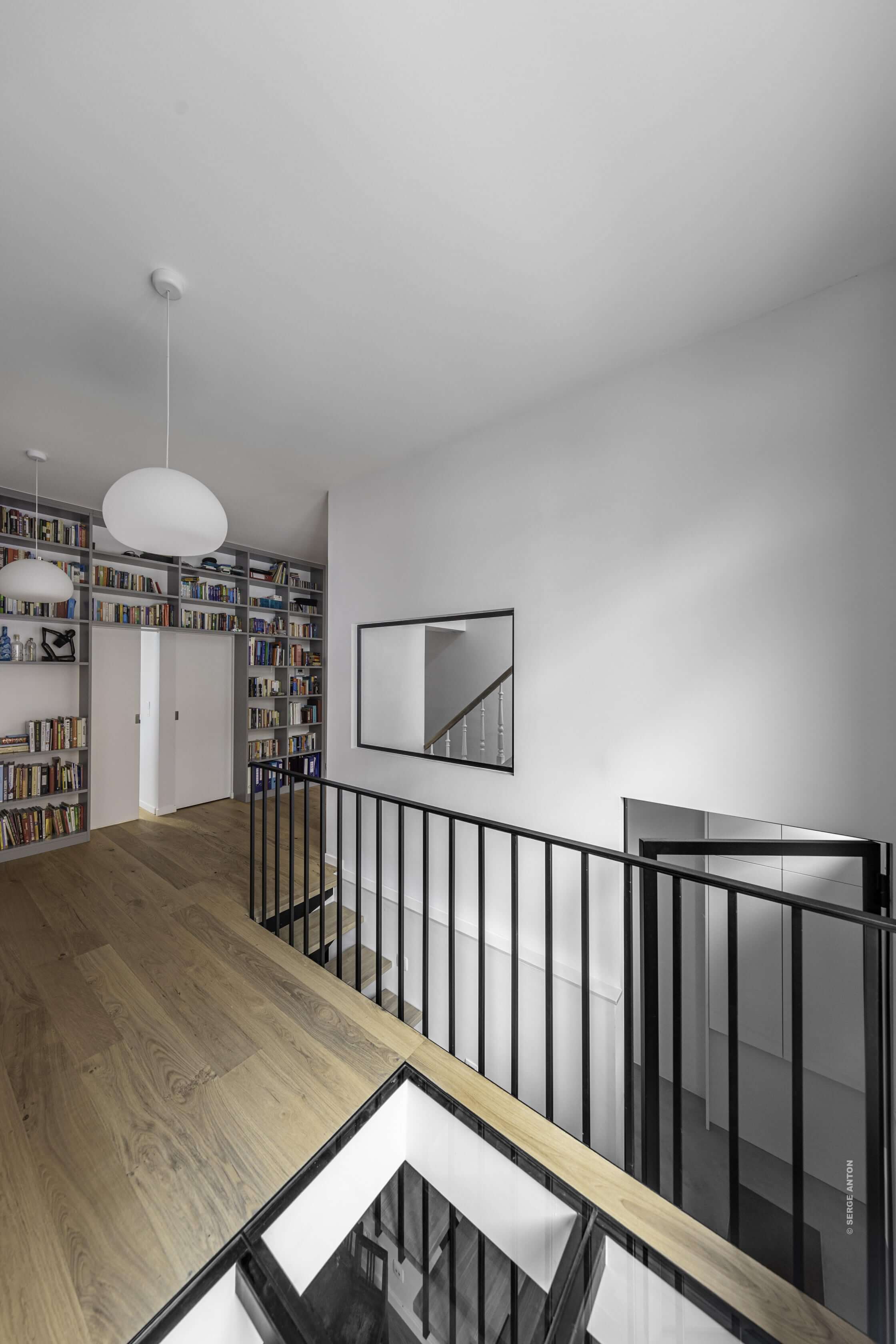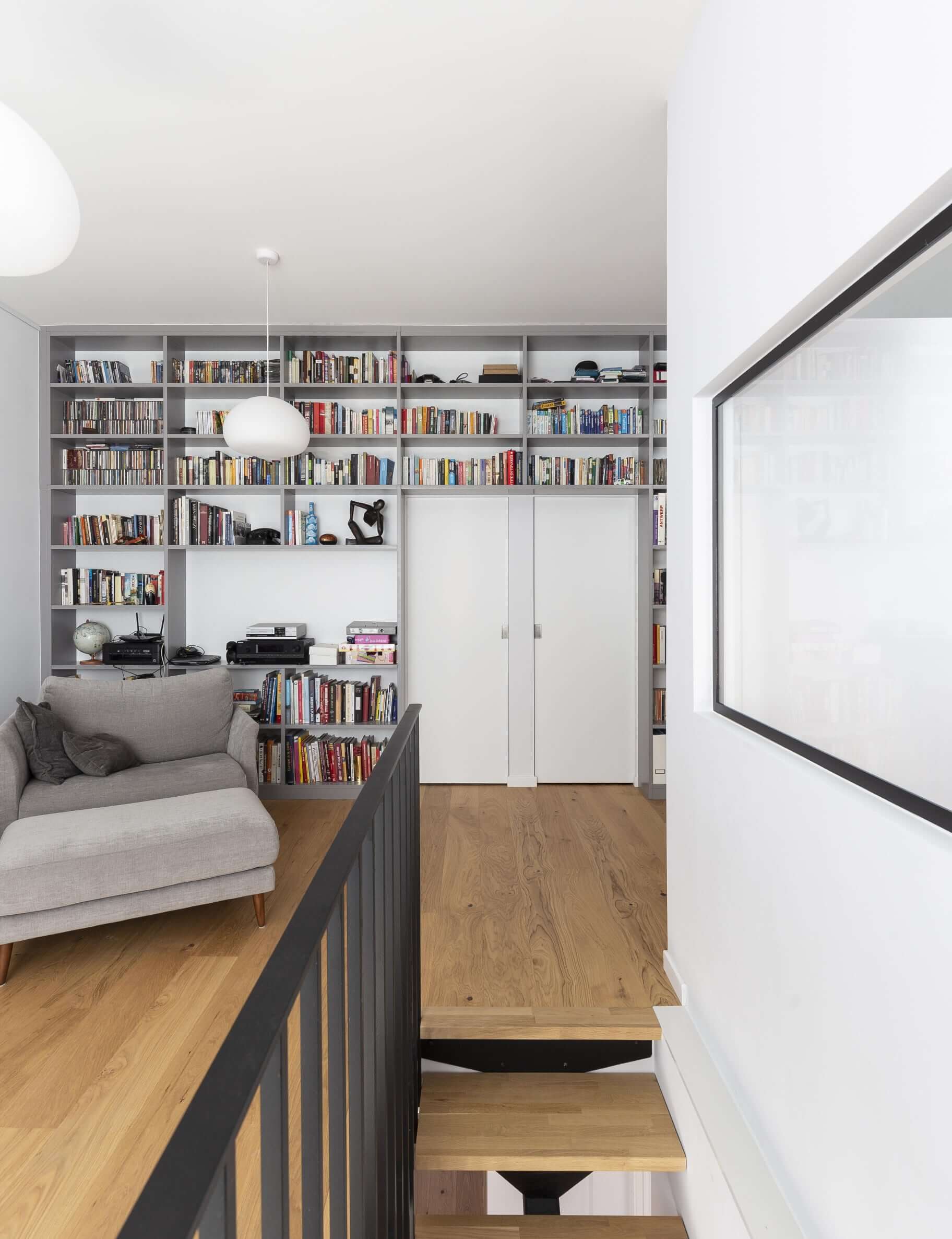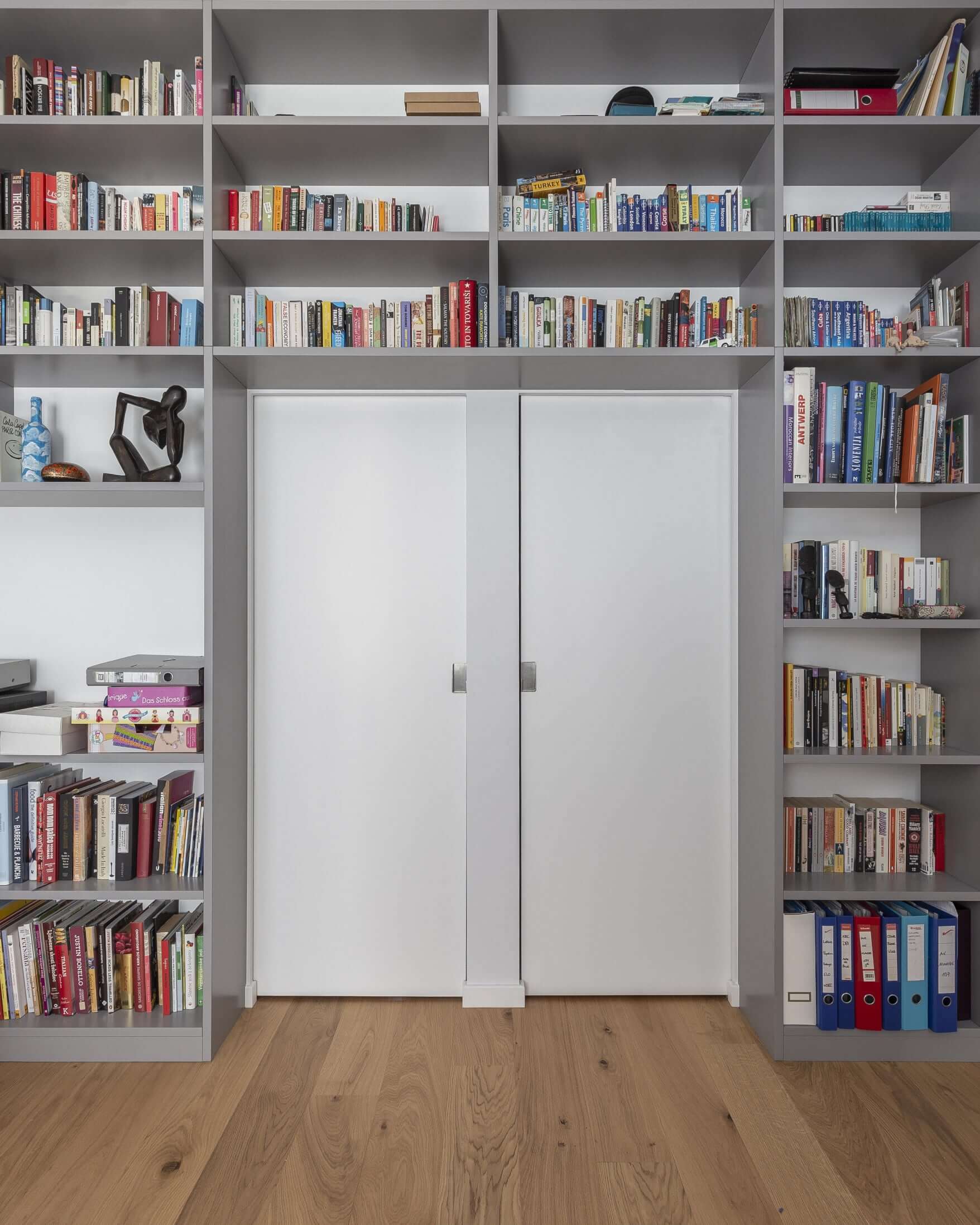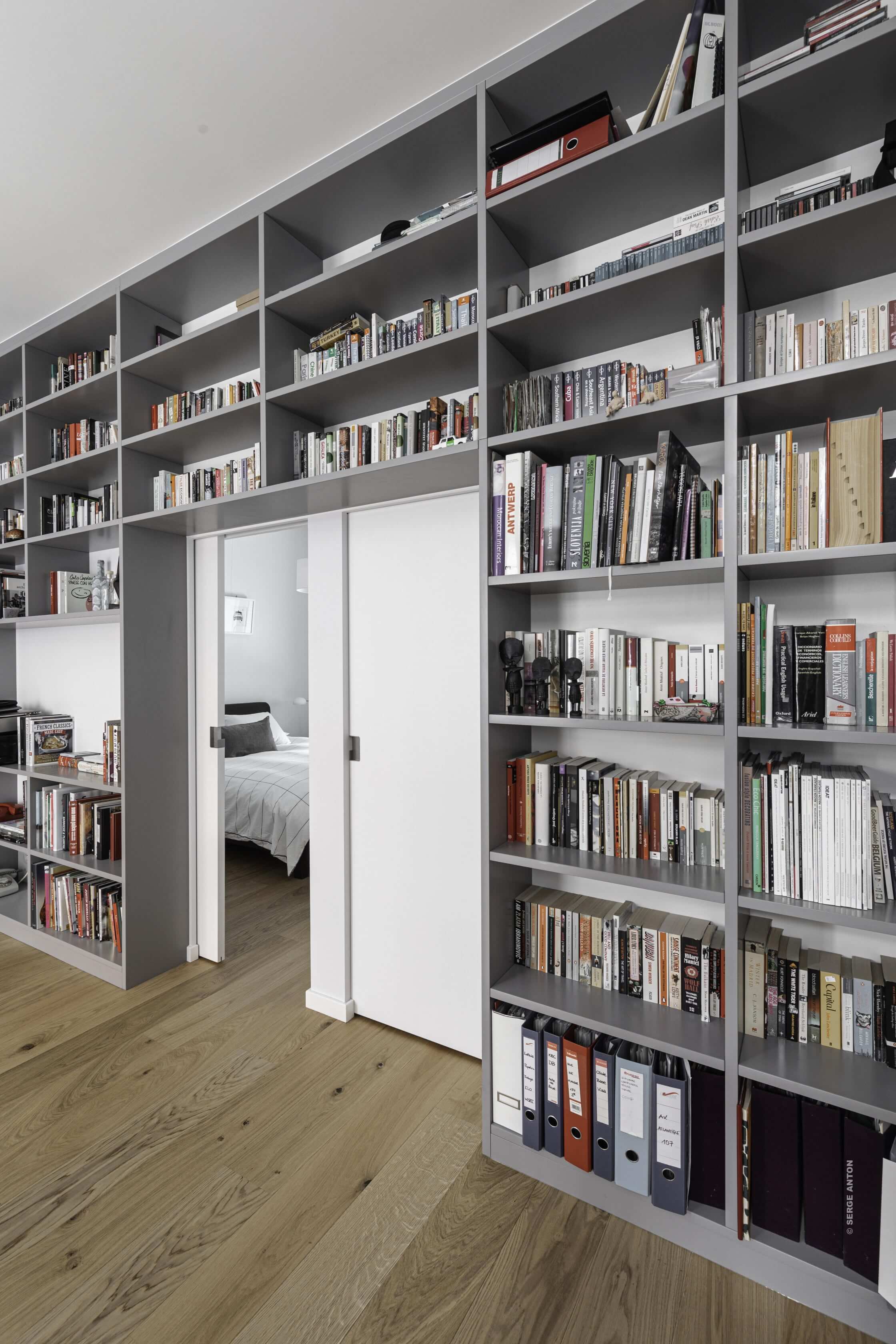 Move your mouse to see the project before and after